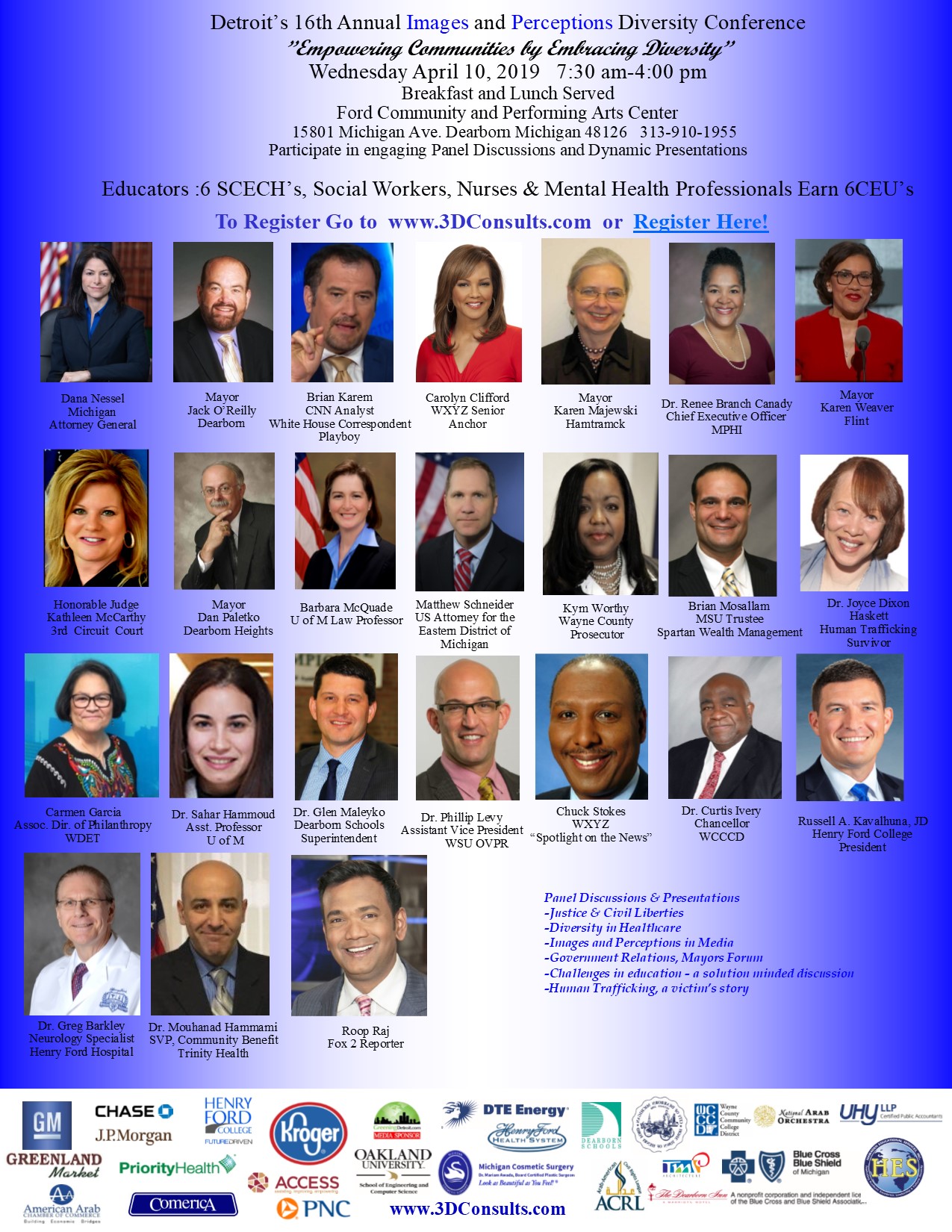 CNN Analyst, White House Correspondent For Playboy: Brian Karem
Brian J. Karem, the reporter who drew fast attention for accusing the White House of "inflaming" sentiments against the news media, doesn't just talk the talk when it comes to press freedom. He once went to jail for refusing to name confidential sources, for which he won the National Press Club's freedom of the Press Award. He's the author of the book "Shield the Source". The New York Times wrote in 1990 that "Karem appears to be the first journalist in more than a decade to face prolonged imprisonment over the issue of confidentiality". Brian Karam is a "producer/writer/ best selling author/ humorist/ father/ musician/ television personality/ White House reporter/ stand up comic." He is the executive editor of The Sentinel Newspapers in the Washington, DC. He's former correspondent for the TV show "America's Most Wanted". He was the first American reporter allowed inside Pablo Escobar's palatial prison after Escobar's escape from Colombian authorities, and he was one of the first reporters to enter Kuwait City after its liberation during the first Gulf War. A regular contributor to People magazine, Mr. Karem has also interviewed James Carville, Mary Matalin, and G. Gordon Liddy for Playboy Magazine, He's currently the CNN Washington Correspondent. He's often referred to as the reporter who defied the Trump Team and went to jail to protect sources.
U of M Law Professor and Media Legal analyst: Barbara McQuade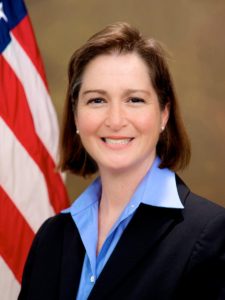 Barbara L. McQuade, BA '87, JD '91, is a professor from practice. Her interests include criminal law, criminal procedure, national security, data privacy, and civil rights. From 2010 to 2017, Professor McQuade served as the U.S attorney for the Eastern District of Michigan. Appointed by President Barack Obama, she was the first woman to serve in her position. Professor McQuade also served as vice chair of the Attorney General's Advisory Committee and co-chaired its Terrorism and National Security Subcommittee. As U.S. attorney, she oversaw cases involving public corruption, terrorism, corporate fraud, theft of trade secrets, civil rights, and health care fraud, among others. Professor McQuade also serves as a legal analyst for NBS News and MSNBC. Her work has appeared in The Washington Post, Foreign Policy, Lawfare, Just Security, Slate, and National Public Radio, and she has been quoted in The New York Times, Time, Newsweek, Politico, and other publications.
Before becoming U.S. attorney, Professor McQuade served as an assistant U.S. attorney in Detroit for 12 years, serving as deputy chief of the National Security Unit, where she handled cases involving terrorism financing, export violations, threats, and foreign agents. Professor McQuade began her career as a law clerk for U.S. District Judge Bernard A. Friedman in Detroit, and then practiced law at the firm of Butzel Long in Detroit. Professor McQuade previously taught at the University of Detroit Mercy School of Law.
Professor McQuade has been recognized by the Detroit Free Press with the Neal Shine Award for Exemplary Regional Leadership, The Detroit News with the Michiganian of the Year Award, Crain's Detroit Businesses a Newsmaker of the Year and one of Detroit's Most Influential Women, and the Detroit Branch NAACP and Arab American Civil Rights League with their Tribute to Justice Award.
Carolyn Clifford WXYZ Anchor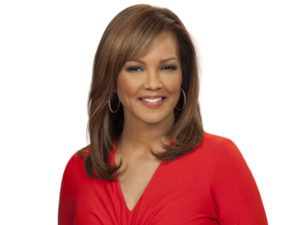 Carolyn Clifford : journalist, Carlyon Clifford currently works for the WXYZ network. She previously worked on CBS as well. Clifford was one of the journalists who was invited to the White House. She has won 13 Emmy Awards to date. Her parents raised her and her eight siblings on the Northern side of Detroit.
Clifford completed her schooling at Benedictine High school. Later, she graduated from the Michigan State University with a degree in Broadcast Journalism.
Career
In the initial phase of her career, Carolyn Clifford spent most of her time in MSU's Army ROTC. In 2002, WXYZhired her to work as station's health reporter. The same year, she joined the 7 Action News' This Morning team.
Clifford also worked at both the CBS affiliates in Lansing and Orlando. In 2015, she became one of the journalists who was invited to the White House to interview Barack Obama.
Some of her other career highlights include interviewing some famous personalities like Michael Jordan, Earvin Johnson, Barbara Walters and Oprah Winfrey among others.
Awards and Honors
Carolyn Clifford is a 13-time Emmy Award winner. She earned three Emmy's in the Best Anchor category. Clifford was honored as the Heroes of Breast Cancer by the Karmanos Cancer Institute.
In addition, Clifford received various other awards from Michigan Association of Broadcasters and the Associated Press among others. YWCA of Western Wayne County gave her the title of Woman of the Year.
Honorable Judge Kathleen McCarthy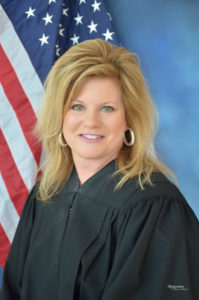 Judge McCarthy has served on the Wayne County Family Court Bench since 2001, and was named the Presiding Judge in 2013. She was recently presented with a 15 Years of Judicial Service commendation from the State Bar of Michigan's Family Law Section. As an adjunct professor, Judge McCarthy has taught the Family Law and Law Firm Program courses at the University Detroit Mercy Law School since 2011. In addition, she has taught around the country from 2001 – 2015 for the Institute of Certified Divorce Financial Planners. A life-long resident of the Detroit area, Judge McCarthy earned her Bachelor's degree from University of Michigan and Juris Doctorate from the Detroit College of Law.
Judge McCarthy is an active speaker on issues involving family law, having presented at AAML, ICLE, the Michigan Inter-Professional Association, and MJI conferences over the past decade. She is past president of the Wayne County Family Law Bar Association and the Dearborn Bar Association. Among other positions of leadership, Judge McCarthy currently sits on the Executive Board of the Court, the Board of the Mediation Tribunal Association, the Board of the Furniture Bank of Southeast Michigan, the Wayne Mediation Center Board, the Board of the Arab-American Civil Rights League, and is a member of the MJI Leadership Team.
Michigan State Trustee Brian Mosallam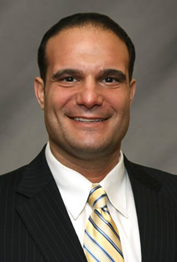 Brian Mosallam was elected to the Michigan State University Board of Trustees for an eight-year term beginning January 1, 2013.
As a Financial Advisor and founding partner of Spartan Wealth Management, Brian has built a reputation of trust and commitment with his clients as evident by his induction into the AXA Advisors Hall of Fame, as one of their top advisors nationwide earlier in his career. Mosallam earned an engineering arts degree, graduating Cum Laude while playing on the MSU football team from 1992 through 1996. He earned Academic All-Big Ten honors three times (1993, '95, and '96) and was a District IV Academic All-American selection in 1996. By virtue of Mosallam's leadership and philanthropy, he serves on various boards and business organizations, including serving as the co-chair of the Detroit-Wayne County Stadium Authority – the entity that owns Comerica Park and Ford Field. He and his wife, Abir, reside in Dearborn with their children, Sophia and Nicholas.
WCCCD Chancellor Dr. Curtis L. Ivery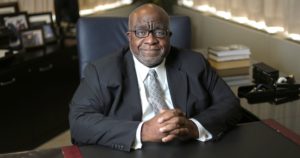 WCCCD Chancellor Dr. Curtis L. Ivery found his calling early in life. Raised in rural poverty in west Texas, he quickly learned that education was a critical route to a better life, and pursued it aggressively. Now a national leader in urban American affairs and higher education, an accomplished author and public speaker, Dr. Ivery remains focused on keeping the doors to education – and economic and social mobility – open and accessible to all. When Dr. Ivery arrived at WCCCD in 1995, he was the third Chancellor in five years. Dr.Ivery immediately went to work executing strategies to transform the inner workings of the District around values of transparency and rigorous accountability. Dr. Ivery also continues to mentor and engage young people through books that include recently published titles such as Black Fatherhood: Reclaiming Our Legacy and Don't Give Up, Don't Give In: Wisdom and Strength for Young Black Men. Dr. Ivery has also authored five children's books with his daughter, Angela. He carries on that work through participation on countless regional boards and committees, dedicated to building positive momentum throughout the metro region.
WSU Phillip D. Levy, M.D., M.P.H.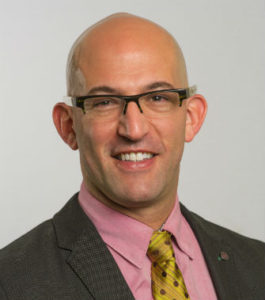 Prof. (w/ Tenure) (D)
Associate Chair for Research
Medical Director Clinical Research Center/Clinical Trials Office
Biography:
Phillip D. Levy, M.D., M.P.H. is a Professor at the Wayne State University School of Medicine and the Associate Chair for Research in the Department of Emergency Medicine. He is a Fellow of the American College of Emergency Physicians and the American Heart Association. He serves as a reviewer for the NIH CHAS study section, a member of the Grants Advisory Panel for the Blue Cross Blue Shield of Michigan Foundation and a member of the Scientific Review Committee for the American College of Emergency Physicians. Dr. Levy is a recognized expert in cardiovascular research and has served on the National Heart, Lung and Blood Institute's Working Group on Management of Acute Heart Failure in the Emergency Department: Research Challenges and was as a member of the American Heart Association Scientific Statement Writing Group on Acute Heart Failure Syndromes – Emergency Department Presentation, Treatment and Disposition.
Dr. Levy's research interests center on heart failure and hypertension with a dual focus on acute management and early disease detection. He has been the Principal Investigator for grant projects funded by the Emergency Medicine Foundation, the Blue Cross Blue Shield of Michigan Foundation, the Robert Wood Johnson Foundation's Physician Faculty Scholars Program, and the NIH/National Institute of Minority Health and Health Disparities (5R01 MD005849). He has also served as the project mentor for grants funded by the Fulbright Program for Scholars and Professionals from the Caribbean and Central America and the Henry Ford Hospital Physician Scientist Track Funding Program. Over the past 10 years, Dr. Levy has published more than 100 manuscripts, authored 18 textbook chapters and has been an invited lecturer on cardiovascular disease related topics more than 200 times.
Michigan Attorney General Dana Nessel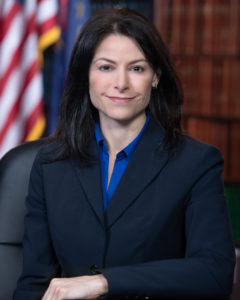 Dana Nessel, Michigan's 54th Attorney General, began her legal career as an Assistant Prosecutor in the Wayne County Prosecutor's Office. In 2005, Nessel left the Prosecutor's Office to open her own legal firm. In her criminal practice, she vigorously defended the rights of indigent defendants on hundreds of criminal cases, from petty theft to first degree murder. She also handled civil rights actions for plaintiffs against police departments and government agencies that have committed transgressions against community residents. Nessel has petitioned courts across Michigan on behalf of dozens of victims of domestic violence who sought Personal Protection Orders (PPOs) against their abusers. Dana Nessel is also recognized as one of the premier litigators of LGBTQ issues in Michigan. She has defended and acquired exonerations for scores of defendants wrongly targeted for prosecution based on sexual orientation and gender identity. In 2012, Nessel spearheaded the precedent-setting case, DeBoer v. Snyder, which challenged the bans on adoption and marriage for same-sex couples in Michigan. DeBoer was later consolidated with its affiliated U.S. Sixth Circuit cases into Obergefell v. Hodges in the United States Supreme Court. This landmark case legalized same-sex marriage nationwide. Nessel is the founder and first president of the Fair Michigan Foundation. In 2016, she and Wayne County Prosecutor Kym L. Worthy created the Fair Michigan Justice Project, a first of its kind task force which investigates and prosecutes hate crimes committed against the LGBTQ community. The Fair Michigan Justice Project has a 100 percent conviction rate. Nessel has received numerous awards for her civil rights initiatives, including the "Champion of Justice" award from the Michigan State Bar Association, "Woman of the Year" from Michigan Lawyers Weekly and the "Treasure of Detroit" award from Wayne State University Law school.
Associate Director of Philanthropy, Carmen Garcia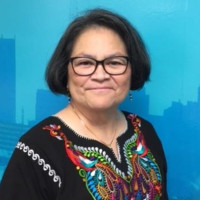 Carmen Garcia
Associate Director of Philanthropy
No stranger to public media, Carmen has been described as a "true believer!" Her long history with WDET began as a volunteer when she was a Wayne State student, studying the art and science of radio and television broadcast. While she has raised money for several key organizations in the Detroit area over the years, Carmen relishes returning home to WDET. As Associate Director for Philanthropy, Carmen is responsible for increasing annual operating support for WDET by aligning fundraising efforts and securing leadership level annual gifts. She loves to give back to the community by serving as a volunteer reader and fundraiser for the Detroit Radio and Information Service.
WXYZ Anchor and host: Chuck Stokes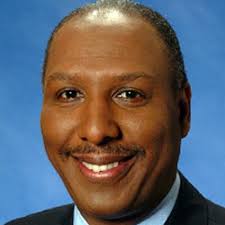 Chuck Stokes is editorial and public affairs director for WXYZ-TV 7. Additionally, he serves as moderator and producer of "Spotlight on the News," Michigan's longest-running weekly news and public affairs show.
Prior to being named editorial and public affairs director, Stokes worked as the station's executive producer of special projects in news. He previously worked at WTVF-TV in Nashville, Tenn., as a producer and on-air reporter.
Stokes is a Lifetime Achievement Award recipient from the Detroit Chapter of the Society of Professional Journalists, and was inducted into the Michigan Association of Broadcaster's Hall of Fame in 2011. He is the chairman of the Michigan Association of Broadcasters Foundation.
Fox 2 Anchor Roop Raj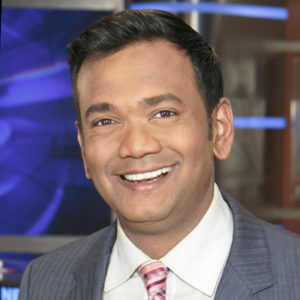 About
Reporter and news anchor for the local Detroit FOX 2 News who previously won an Emmy Award for Best Continuing Coverage for his work leading up to Hurricane Katrina while he worked in New Orleans, Louisiana. He also received an Associated Press first place award for Breaking Weather Coverage.
Before Fame
His TV career began in Troy, Michigan when he was 14 years old as he created, produced, and hosted a public-affairs talk show on a government access station.
Trivia
He previously worked as a reporter, anchor and weatherman for the NBC station in Flint, Michigan for 4 years.
Family Life
He was born and raised in the Midwest of the US by Indian parents.
Associated With
He appeared in The Phil Donahue Show where he was deemed one of the nation's youngest TV personalities when he was 15 years old.
Chief Executive Officer (CEO) of MPHI : Renee Branch Canady PhD, MPA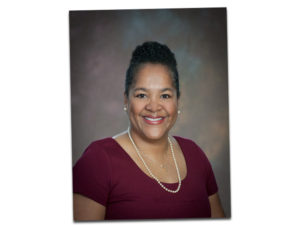 Renée Branch Canady PhD, MPA, serves as Chief Executive Officer (CEO) of MPHI; a unique public trust dedicated to advancing population health through public health innovation and collaboration.
As an assistant professor Dr. Canady developed a research trajectory in health disparities and health inequities, emphasizing the social context of mental and physical health in women, and the pregnancy experiences and outcomes of African American women. Dr. Canady has been recognized as a national leader in the areas of health inequities and disparities, cultural competence, and social justice. She has published and presented broadly on these topics and her passion for this work is evident in her personal, academic, and professional life. Dr. Canady has been highly influential in broadening the discussion of health equity and social justice while serving on numerous national boards, review panels, and advisory groups including the Robert Wood Johnson Foundation (RWJF) County Health Rankings Scientific Advisory Group and most recently the National Collaborative for Health Equity Advisory Committee.
Dr. Canady has been an outstanding public health advocate, researcher, educator, and facilitator, and is a highly sought after speaker.
Prior to joining MPHI in 2014, Canady served as Health Officer for the Ingham County Health Department, Michigan's first public entity local health department and federally qualified health center. In that role she provided oversight on innovative efforts such as the Ingham County Health Equity Social Justice program.
Canady has held faculty and in leadership positions within the College of Nursing and the College of Medicine, Program for Public Health at Michigan State University. Canady is a nationally recognized thought leader on health inequities, cultural competence, and social justice. She currently serves on numerous advisory boards including the Robert Wood Johnson Foundation (RWJF) County Health Rankings Scientific Advisory Group, and the National Collaborative for Health Equity Advisory Committee.
Canady earned a PhD in Medical Sociology from Michigan State University, a master's degree in Public Administration from Western Michigan University and a bachelor's degree in Public Health Nutrition from the University of North Carolina at Chapel Hill.
Wayne County Prosecutor Kym L. Worthy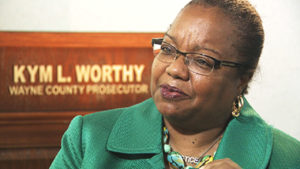 Wayne County Prosecutor Kym L. Worthy received her undergraduate degree in economics and political science from the University of Michigan, and her law degree from the University of Notre Dame School of Law. In 1984, she began her legal career at the Wayne County Prosecutor's Office, and in 1989, she became the first African-American selected by the office as a Special Assignment Prosecutor. In 1994, Worthy was elected to the Detroit Recorder's Court (now the Wayne County Circuit Court). As a judge, she served on numerous court committees and sat on the Board of Directors for the Wayne County Criminal Advocacy Program, which provides training and continuing legal education for felony trial attorneys. She was on the faculty of the Michigan Judicial Institute, which trains new judges, and was President of the Association of Black Judges of Michigan from 2001-2002. On January 6, 2004, Worthy came full circle in her career and returned to the Wayne County Prosecutor's Office, this time as the Wayne County Prosecutor, the first African American and the first female to hold the position. In 2008, Worthy charged and successfully prosecuted ex-Mayor of Detroit Kwame M. Kilpatrick and his former Chief of Staff Christine Beatty. The case garnered national and international press coverage. Worthy has received the following awards and honors: Michigan Chronicle Women of Excellence Award; Southfield-Lathrup Optimist Club Public Servant of the Year; Detroit Free Press Renaissance Hero; Radio One Newsmaker of the Year; Channel 7 Spotlight on the News Newsmaker of the Year; Spirit of Detroit Award; Crain's Most Powerful Attorneys; MADD Outstanding Service Award; CLEO Legacy Public Service Award and Crain's Women to Watch Award.
United States Attorney for the Eastern District of Michigan: Matthew Schneider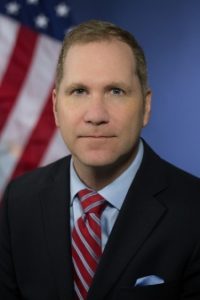 Matthew Schneider is the United States Attorney for the Eastern District of Michigan. As the United States Attorney, Mr. Schneider is the chief federal law enforcement official in the Eastern District of Michigan, which contains approximately 6.5 million people in 34 counties. The office is widely recognized for significant prosecutions involving international terrorism, violent crime, public corruption, environmental crime, financial fraud, drug trafficking, civil rights and numerous other criminal and civil matters. Prior to his appointment, Schneider was the Chief Deputy Attorney General for the State of Michigan. He had previously served as Chief Legal Counsel for the Michigan Office of Attorney General, where he was the lead counsel representing the Governor and the State of Michigan in the City of Detroit federal bankruptcy case.
Schneider previously served as the Michigan Supreme Court's Chief of Staff and General Counsel. Schneider also served as the Assistant United States Attorney in Detroit from 2013-2011. He focused on prosecuting corrupt public officials and members of organized crime as well as street gangs and outlaw motorcycle gangs. He also prosecuted anti-terrorism cases.
Prior to becoming a federal prosecutor, Schneider served as Senior Advisor and Assistant General Counsel in the White House Budget Office. He previously practiced international law with the Washington, D.C. firm of Wiley Rein LLP, where he represented American companies in suits against foreign governments for unfair business and trade actions. Schneider has been an adjunct law professor for several years and has spoken and written on numerous aspects of constitutional law and criminal procedure. He is a graduate of the University of Michigan Law School and Michigan State University's James Madison College. He is originally from Frankenmuth, Michigan.
Trinity Health: Mouhanad Hammami, M.D., M.H.S.A.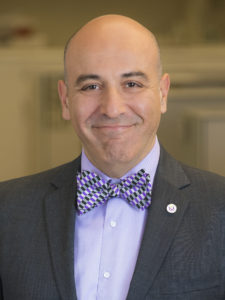 Mouhanad Hammami, M.D., M.H.S.A.
Dr. Hammami is the Senior Vice President for Safety Net Transformation, Community Benefit, Health and Well-Being at Trinity Health. In this role he leads the strategy to improve health for individuals and improve the underlying social determinants of health in communities served. He also leads work for Trinity Health's community-based delivery models and public health initiatives and partners closely with state and national experts to integrate health care delivery with public health activities.
Dr. Hammami completed his postdoctoral research in Pediatrics at the Newborn Center of the University of Tennessee in Memphis, and then accepted a faculty appointment at Wayne State University School of Medicine in Detroit, Michigan and a research position at the Detroit Medical Center, Department of Pediatrics. He received his Master's degree in Health Services Administration from the University of Michigan.
Prior to joining Trinity Health Dr. Hammami served as County Chief Health Officer and director of the Department of Health, Veterans and Community Wellness in Wayne County, Michigan.
Assistant Professor of Human Genetics: Sue Hammoud, Ph.D.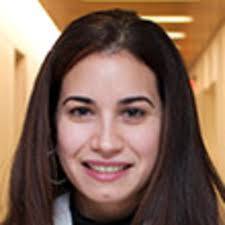 Sue Hammoud, Ph.D.
Assistant Professor of Human Genetics
Assistant Professor of Obstetrics and Gynecology
Assistant Professor of Urology
Areas of Interest
Spermatogenesis is a complex process requiring extensive changes in the chromatin and epigenetic landscape for proper specification and differentiation. Aberrations in this process can lead to infertility, a major health problem worldwide, affecting 1 in every 6 couples. Approximately 50% of the infertility cases lack a clear etiology. Therefore, a greater understanding of the molecular mechanism / pathways required for proper germ cell development is required to develop effective treatments or alternative therapies to restore spermatogenesis. To achieve this goal the Hammoud laboratory will emphasize on two areas summarized below:
1) In-vitro gametogenesis:
Spermatogenesis requires a complex integration of intrinsic/extrinsic factors to execute the full/normal developmental process. Here, we aim to use single cell high throughput genomics and super resolution microscopy to define intrinsic and extrinsic (niche) factors that maybe important for maintaining spermatogenesis both in-vivo and/or in-vitro. A greater understanding of the normal gametogenesis process will provide a foundation for understanding how changes either in microenvironment or germ cell can lead to male infertility. Reconstitution of this process in-vitro either from pre-pubertal/adult germ stem cells or through the use of induced pluripotent stem cells will be transform the lives of many individuals.
2) Sperm Epigenome and its role in development and disease:
Unlike somatic cells, the sperm genome is packaged in histones and protamines. Whether this unique chromatin landscape is a remnant of gametogenesis or instructive for development is unknown. The lab has developed novel strategies to explore the role and significance of these proteins in spermatogenesis and development.
Honors & Awards
2012-2015 – The Helen Hay Whitney Postdoctoral Fellowship
2014-present – RSP and Organogenesis Scholar
2016-2021 – NIH Director's New Innovator Award
Credentials
2012-2014 Post-doctoral fellow, Huntsman Cancer Institute, University of Utah
2005-2011 Ph.D., Molecular Biology/Physiology Huntsman Cancer Institute, University of Utah
2004 B.S., Biological Sciences Wayne State University
Published Articles or Reviews
Hammoud SS, Nix DA, Zhang H, Purwar J, Carrell DT*, Cairns BR* (2009): Distinctive chromatin in human sperm packages genes for embryo development. Nature, 460:473-9.
Hammoud SS, Nix DA, Hammoud AO, Gibson M, Cairns BR, Carrell DT (2011). Genomewide analysis identifies changes in histone retention and epigenetic modifications at developmental and imprinted gene loci in the sperm of infertile men. Hum Reprod. 26 (9):2558-69.
Hammoud SS, Low D, Yi C, Carrell DT, Guccione E* and Cairns BR* (2014). Chromatin Strategies for Maintaining Pluripotency in Adult Germline Stem Cells and Mammalian Spermatogenesis. Cell Stem Cell. 2014 Aug 7;15(2):239-53.
Hammoud SS*, Low DH, Yi C, Lee CL, Oatley JM, Payne CJ, Carrell DT, Guccione E*, Cairns BR*. Transcription and imprinting dynamics in developing postnatal male germline stem cells. Genes Dev. 2015 Nov 1;29(21):2312-24.
*co-corresponding author
Mayor of Dearborn: John B. "Jack" O'Reilly, Jr.
John B. "Jack" O'Reilly, Jr.
Mayor of Dearborn
John B. "Jack" O'Reilly, Jr. has served as an elected public official in Dearborn since 1990 and as Mayor since 2007. He was last re-elected in November 2017 and will be Mayor through 2021. Before becoming Mayor, he served as president of the Dearborn City Council for 17 years.
Throughout his public career, Mayor O'Reilly has consistently demonstrated his commitment to Dearborn neighborhoods by working to preserve the City's high quality of life and attractive residential areas.
He has promoted economic development and community programs through beneficial relationships with county, regional and state agencies, and corporations like Ford Motor Co., Beaumont Health System and Ford Land. Notably, he was instrumental in clearing the path for Ford Land's Wagner Place development, which is scheduled to open in Dearborn's west downtown in 2018.
The Mayor has forged productive partnerships with important community organizations, such as the Dearborn Federation of Neighborhood Associations, the Dearborn Area Chamber of Commerce, the Dearborn Area Interfaith Network, and the Dearborn Public Schools. He is on the board of directors of the Dearborn Education Foundation, the West Dearborn Downtown Development Authority and the East Dearborn Downtown Development Authority.
Mayor O'Reilly has significant experience in regional, state and federal levels of government, and has participated in or led many boards, task forces and high-level committees.
He was elected president of the Michigan Municipal League and served in that capacity from fall 2015-fall 2016. Under his leadership, the League lobbied to improve how municipal services are funded in Michigan.
He was appointed by Gov. Rick Snyder in 2016 to the 20-member Executive Committee of the Michigan Economic Development Corporation.
He was the 2014 chair of the Downriver Community Conference, following many other leadership positions he held with the regional organization.
In 2014, Mayor O'Reilly was appointed by Gov. Snyder to the Local Community Stabilization Authority Council, a five-member panel that oversees personal property tax replacement revenue distribution to communities across Michigan.
Mayor O'Reilly also maintains an active role with the Urban Core Mayors, a bipartisan, multi-regional coalition of 13 central city mayors; the Conference of Western Wayne and with the Southeast Michigan Council of Governments.
Before becoming Mayor, he was the executive director of the Southeast Michigan Community Alliance (SEMCA) from 1996-2007.
Over his long public service career, Mayor O'Reilly was a Washington staff counsel and district director for then-U.S. Congressman John D. Dingell and a chief of staff in the Michigan State Senate.
A licensed Michigan attorney, he holds a Juris Doctor degree from the University of Detroit and also is an alumnus of Oakland University. He is a graduate of Dearborn's St. Alphonsus High School.
He and his wife, Christina, are the parents of Devon, Sean, and Dylan, and have one grandson.
Mayor of Dearborn Heights: Dan Paletko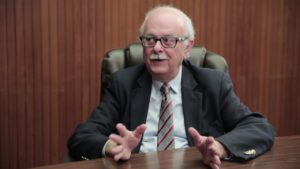 Dan Paletko, Mayor
Mayor Dan Paletko has a long history of public service. Before winning election to the Michigan House of Representatives, Mayor Paletko was a longtime member of the Dearborn Heights City Council.
Mayor Paletko is retired from Ford Motor Company where he was a financial manager. Mayor Paletko is a Certified Public Accountant and holds degrees from the University of Michigan, University of Detroit and Wayne State University.
Mayor Paletko is active in his community and is a member of the American Legion, Volunteers for Income Tax Assistance and ushers at St. Linus Church.
Mayor Paletko has two daughters, Marie and Ann.
Mayor of Hamtramck: Dr. Karen Majewski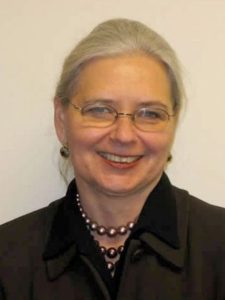 Dr. Karen Majewski was elected the city of Hamtramck first female mayor in 2005. She is a scholar, researcher and community activist. She also served as president/Mayor Pro Tem of the Hamtramck City Council for two years in 2003. Dr. Majewski has served as Executive Director of the Polish American Historical Association, a world-wide organization dedicated to the study of Polish immigrant and ethnic history and culture in America. Dr. Majewski continues to promote cultural harmony and acceptance among her city residents by embracing and celebrating the uniqueness of her ethnically diverse community.
Mayor of Flint: Karen Williams Weaver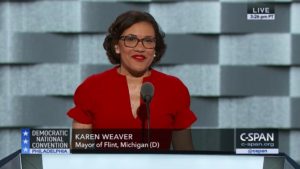 Karen Williams Weaver[1] is an American politician, clinical psychologist, and small business owner who has been the mayor of Flint, Michigan since November 9, 2015. She succeeded Dayne Walling, whom she defeated in a November 2015 election.[2] She is the first female mayor of the city.[2]
Weaver is a member of the Democratic Party,[3] although local offices in Flint are officially nonpartisan.[4] She is also a member of the United States Conference of Mayors, the Michigan Economic Development Corporation, and Governor Rick Snyder's Flint Water Interagency Coordinating Committee.[5][6][7]
In her short time as mayor, Weaver has twice visited the White House and met U.S. Presidents Barack Obama and Donald Trump.[8][9][10] She has overseen the city's role in the recovery from the ongoing Flint water crisis, the most dominant issue during her tenure as mayor.
Prior to being elected mayor of Flint in 2015, Weaver served on a number of committees in the city, including the Hurley Medical Center Board of Managers, Priority Children and the Community Foundation of Greater Flint.[11]
In the mayoral election of November 3, 2015, Weaver received 7,825 votes (55%), defeating Walling, who received 6,061 votes (45%). Weaver took office on November 9, 2015.[2]
Shortly after taking office, she declared an emergency in the city due to the water crisis in the area.[12] She also pushed for a similar declaration by state and federal authorities, which were granted by Michigan Governor Rick Snyder on January 5, and President Barack Obama on January 16, 2016.[13] According to Weaver, this declaration means that the federal government will now be responsible for disaster relief efforts, rather than the state of Michigan, as had been the case before.[12] On January 19, 2016, Mayor Weaver visited the White House and met President Obama.[9] On February 10, 2016, Weaver testified before the U.S. House Democratic Steering and Policy Committee on the water crisis.[14]
On February 12, 2016, she fired Flint Police Chief James Tolbert, Fire Chief David Cox, and City Administrator Natasha Henderson.[15] Tolbert said her explanation was, "she wants to make some changes."[16] The city council and state Receivership Transition Advisory Board approved her appointments for their successors (Tim Johnson as police chief and Raymond Barton as fire chief) later that month.[17] On May 9, 2016, Henderson filed a lawsuit in federal court, claiming she was fired from her position as city administrator after reporting Mayor Weaver may have been telling staff to direct water crisis donations to her own personal funds.[18] Two days later, the city hired an attorney to investigate the claim.[19] Weaver said Henderson's claims were "outrageously false."[20] The case was dismissed on August 8, 2017.[21]
On March 24, 2016, Governor Snyder appointed Weaver to an eight-year term on the Michigan Economic Development Corporation's executive committee.[6] Mayor Weaver was also appointed to Governor Snyder's Flint Water Interagency Coordinating Committee which is attempting to alleviate the problems caused during the Flint water crisis.[7]
Mayor Weaver endorsed Hillary Clinton in the 2016 presidential election and briefly spoke about the water crisis at that year's Democratic National Convention in Philadelphia.[22][23]
On March 15, 2017, Mayor Weaver met President Donald Trump to discuss funding for infrastructure and public safety for Flint[8] and met with officials at the White House for further discussion of Flint's water infrastructure later that year.[10][24]
Henry Ford Hospital Neurologist: Dr. Greg Barkley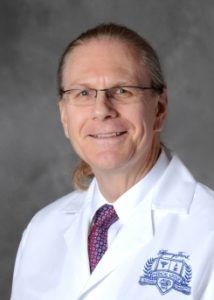 Dr. Barkley, MD is a practicing Neurologist in Detroit, MI. Dr. Barkley graduated from Michigan State University College of Human Medicine in 1981 and has been in practice for 37 years. He completed a residency at Henry Ford Health System. Dr. Barkley also specializes in Psychiatry. Dr. Barkley accepts multiple insurance plans including Aetna, Humana, and Medicare. Dr. Barkley is board certified in Neurology. In addition to English, Dr. Barkley's practice supports these languages: Spanish, French, German, Vietnamese, Italian, Korean, Russian, and Arabic.
Dearborn Public Schools Superintendent: Dr. Glenn Maleyko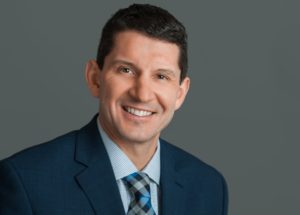 Superintendent Glenn Maleyko, Ph.D. began his career in education as a substitute teacher in Dearborn Public schools in 1995. He was hired as a full-time teacher at Salina Elementary, a school that would become home for the next 12 years. He began his administrative career in 2002 and later on served as Executive Director of Staff and Human Services from 2013. Dr. Maleyko was the unanimous choice of the Dearborn Public Schools Board of Education in 2015 to take the top spot as the leader of the 21,000 student district. Under Dr. Maleyko's leadership the Dearborn Public Schools District has been recognized by Bridge Magazine and the Mackinac Center as one of the top school districts in the state. Dr. Maleyko received the very prestigious recognition of "2019 Superintendent of the Year" in the State of Michigan by MASA.
President Henry Ford College: Russell Kavalhuna, J.D.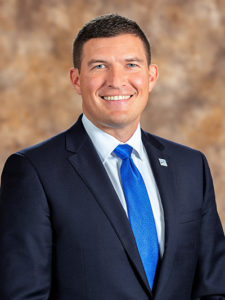 Russell A. Kavalhuna, J.D., joined Henry Ford College as the institution's sixth president in July 2018. The role unites his passions for public service, education, and institutional leadership. He believes the community college model of education and service is the gateway to the American Dream. He was previously the Executive Director of the Western Michigan University College of Aviation, the nation's third-largest collegiate aviation program with operations in Michigan and Florida. Prior to his position at WMU, Mr. Kavalhuna was an attorney and a commercial airline pilot. He served as a federal prosecutor for the U.S. Department of Justice in Grand Rapids. He was a senior lawyer for the Michigan Supreme Court, and he has taught at Western Michigan University Cooley Law School.
Joyce Haskett & Associates: Dr. Joyce Dixon Haskett MSW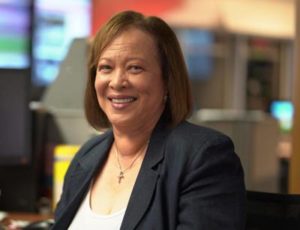 Dr. Joyce Dixon Haskett
In the late 1970s, Joyce Haskett was sentenced to life behind bars for murder. Mistakes don't make you a bad person. They make you human. Doubt and confusion cloud your judgment and steal your ability to make sound decisions. Guilt and shame will tell you there is no reason to try. But I assure you that for every problem there is a solution. Joyce completed both undergraduate and graduate studies at the University of Michigan and University of Michigan School of Social Work, fully credentialed and fully certified. She is often the Keynote Speaker at high profile events speaking about Human Trafficking and sharing her story of challenges, survival and triumph.
She spent most of her life hiding a deep secret. It was a part of her that she was ashamed to share.
Though now, her fears have been set aside. She is an open book for all to read. Joyce Dixson-Haskett was used, manipulated and abused. She was a victim of human trafficking. Her journey has been gripping, unbelievable and tragic. From murder to prison and then to the capital building. Joyce Dixson-Haskett has a story that will give you chills and, hopefully, a reason to take action.
Detroit Music Award Winners : Joe Kidd and Sheila Burke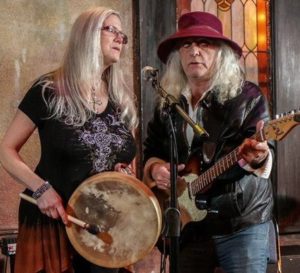 Joe and Sheila have created a sound that is powerful and unique. Influenced by 60s folk music, traditional Appalachian songs, Celtic melodies, the intensity of bluegrass & country standards, Classical atmospheres, African & Middle Eastern rhythms, and Native American prayer chants, they incorporate guitars, autoharp, djembe, and American Indian sacred drum to create original, uplifting music. Their songs are of struggle, thanksgiving, redemption, and love. Kidd and Burke's interpretations & translations (sung in many different languages) are mystic and revelatory. Published poets/writers, they give their concerts the added power of the spoken word. An international duo they have toured the US and Canada. They are always busy at home in Michigan performing concerts at festivals, churches, powwows, television & radio shows, benefits, and other venues. Joe and Sheila have received the prestigious Detroit Music Award for Outstanding World Music Songwriters of the Year in both 2013 and 2014. Their premier CD titled 'Everybody Has A Purpose' is currently in the final mastering stages in Hollywood and is scheduled for release in early 2015. With titles like 'Soldiers In The Army Of Mercy & Peace' and 'The Veterans Song' and the title track, it's an offering that touches hearts, minds & souls. With soaring harmonies and beautiful melodies they shine brilliantly and are unforgettable.
Joe and Sheila are down to earth, joyous people, and very generous with their time. They see the spiritual in the natural world, influenced by traditional Christianity and native faith and philosophy. their dedication to peace, nature, each other, family and friends is inspiring.
Music the voice of the prophets of our age. Live music engages the senses, transporting the listener to higher planes of thought and emotion. Song weaves a new existence of community in a world that tries to shut out sensory experience. Song goes to the inner mind, the soul itself.
Joe Kidd and Sheila Burke are dedicated to shepherding their listeners and friends on the unique spiritual journey that is music.
Dr. Maxine Hankins Cain, Ed. D.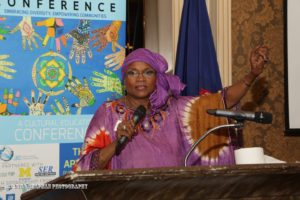 MAXINE HANKINS CAIN, Ed. D.
Maxine Hankins Cain was born and raised in Norfolk, Virginia to former sharecroppers, Mack and Rebecca Hankins. She is one of seven children whose parents stressed the importance of education and being of service in the community.
Maxine began her professional career in 1968 as a primary unit teacher with the Detroit Public Schools and has since served in the capacities of educational resource specialist, principal in both Lansing and Detroit, Director of Elementary Education for the Lansing District and Superintendent of Sankofa Shule Public School Academy in Lansing, Michigan.
She received her undergraduate degree in elementary education from Norfolk State University; a masters degree in reading from the University of Michigan and a doctoral degree in K-12 Educational Administration from Union Institute and University.
Maxine is a national keynote speaker and workshop presenter. She has been invited by many local and national business and educational organizations to speak before youth and adults, sharing her expertise on self-esteem, bullying, diversity and inclusion, empowering employees, and creating effective teams. Her evaluations are always at the highest level with comments such as, " Maxine changed my life! She should take this show on the road!"
Engagements include keynote speaker or workshops presenter for Michigan Farm Bureau, Sioux City Community School District, the Oklahoma School District, Mary Kay International Conference, National Alliance of Black School Educators, National Organization of Albinism Hypopigmentation, Michigan Department of Education, Michigan Education Association, Michigan Student Teachers Association, Women of Michigan Educational Network, Michigan Capitol Girl Scout Council, Michigan Hispanic Education Conference, Michigan Women's Commission, Michigan State University Alumni Association, Eastern Michigan University, University of Michigan, Dean's Transportation, Willow Plaza Teen Association, State Parent Teacher Association, Cristo Rey Community Center, Parent Support Network, Detroit Public Schools, Monroe School District, Ann Arbor School District, Lansing School District, Jackson Public School District, Professional Substitute Teachers' Association, MEMSPA (Camp Kett), Sesquicentennial Advisory Board, Kent County Intermediate School District, Lansing Genealogical Society, and the Michigan Historical Society.
Maxine is the recipient of the Sojourner Truth Award (Greater Lansing Area Negro Business and Professional Women's Club, Inc.), Multi-Cultural Award (MEA), NAACP Membership Award (Lansing Chapter), Chairperson Awards (YMCA), and the Whitney Young Award (Boy Scouts of America) to mention a few.
She is married to Dr. Eugene L. Cain. They have three sons; Asante D. Cain (President of the Michigan Library Association), Producer and Grammy winner, Khari H. Cain (Needlz) and Dr. Jabari Paul Cain of Mercer University. They have eight wonderful grandchildren. Maxine enjoys reading inspirational books relative to physical and emotional health and fitness, traveling nationally and globally, being with family and maintaining a positive attitude.
Maxine began her professional career in 1968 as a primary unit teacher with the Detroit Public Schools and has since served in the capacities of educational resource specialist, principal in both Lansing and Detroit, Director of Elementary Education for the Lansing District and Superintendent of Sankofa Shule Public School Academy in Lansing, Michigan. Maxine is a national keynote speaker and workshop presenter. She has been invited to speak before youth and adults, sharing her expertise on self-esteem, bullying, diversity and inclusion, empowering employees, and creating effective teams.
Comedian/Activist: Alex Jaafar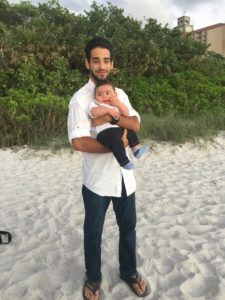 Alex is a passionate Uncle, a creative student, a stand up comedian, an actor and an activist with tremendous insight and drive in creating a conversation around history, diversity and equity within marginalized communities. Alex studies video, film production and editing and is currently filming "Memoirs of Wroth City" a production which will debut early next spring. Alex is a writer of poetry, short stories and creates his own Social Justice Raps that have been performed by local entertainers.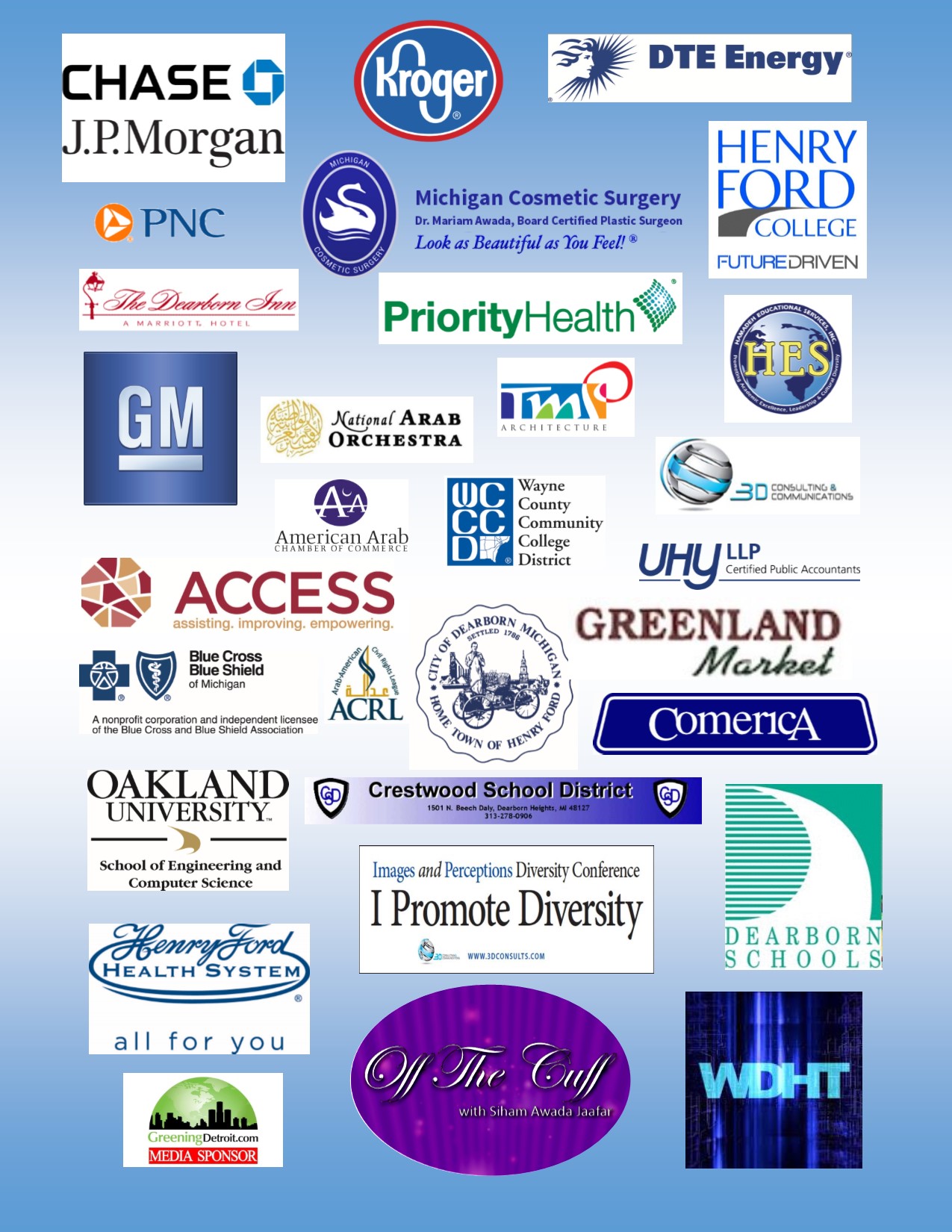 Thank you to our 2018, 15th Annual Images & Perceptions Diversity Conference Speakers