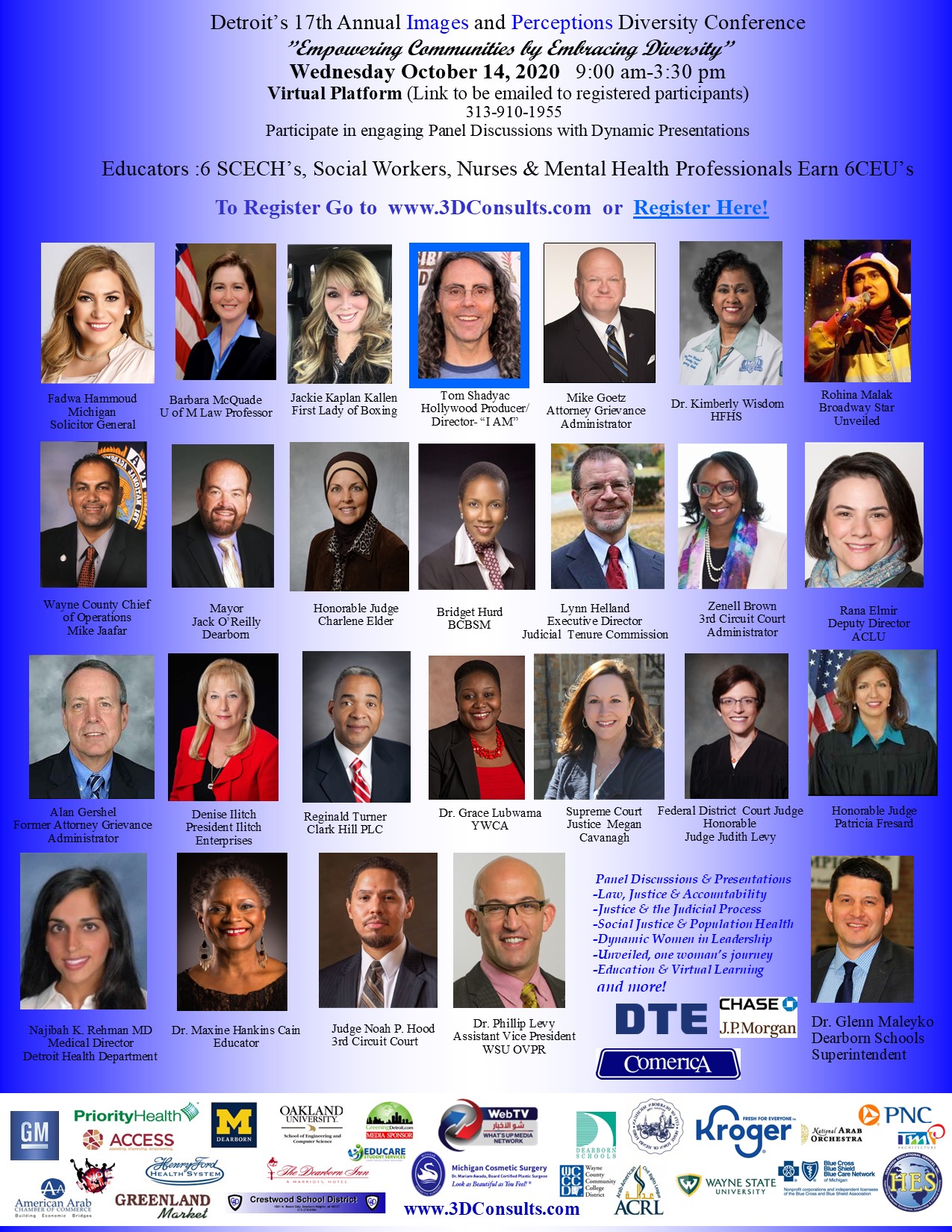 Hollywood/Producer Director Tom Shadyac Producer of the Documentary "I Am"
ABOUT TOM SHADYAC
Tom Shadyac is one of Hollywood's all-time leading comedy directors with his films, Ace Ventura: Pet Detective, The Nutty Professor, Liar, Liar, Patch Adams, and Bruce Almighty grossing nearly 2 billion dollars at the box office.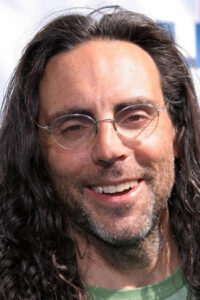 He has appeared on numerous national television shows, including the Ellen Degeneres Show, The Oprah Winfrey Show, Real Time with Bill Maher, The View, Nightline and Rosie O'Donnell's nationally syndicated radio show. His recent call-in radio show, One Big Couch with Tom Shadyac, on SiriusXM was an immediate hit with listeners.
Tom's diverse background makes him uniquely qualified to handle the intricacies of this conversation; he's been an actor, screenwriter, and standup comic, while studying in depth the monastic traditions, ancient philosophy, mystic poetry, myth and storytelling. What sets Tom apart is his rare ability to blend humor and heart, with a likeability and levity that makes even the driest subjects accessible, from Quantum Physics to Cellular Biology. Beneath it all, Tom is a teacher. He led a legendary class at Pepperdine University for 8 years running called Storytelling and Life to standing room only crowds. He now offers this weekly class at the University of Memphis and the University of Colorado, traversing the country each week to bring this transformative conversation to students of all ages and backgrounds.
Shadyac's first book, Life's Operating Manual (Hay House, 2012) immediately hit the New York Times bestseller list upon its release.
For the past few years, Tom has been speaking to sold out audiences, inspiring young and old alike with his impassioned style and unflappable belief in the human spirit.
Denise Ilitch, President Ilitch Enterprises, U of M Board Member, Attorney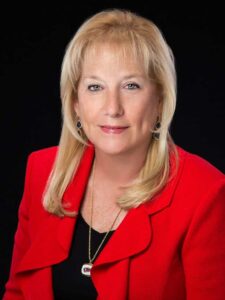 The first of seven children and the first in her family to go to college, Denise Ilitch is a University of Michigan graduate from Bingham Farms. She received her B.A. degree in 1977 and her J.D. degree from the University of Detroit in 1980. A tireless advocate for education, women, and children, Ilitch has dedicated her time on the University of Michigan board advocating for affordable, accessible education for all.
Denise Ilitch has been an integral part of Detroit's business and philanthropic communities for 30 years as a dedicated business leader, devoted community servant, and supporter of many charitable causes. She is president of Ilitch Enterprises, LLC, and co-owner of 220 Restaurant Hospitality and previously served as President of Ilitch Holdings, Inc., a privately held business that manages such entities as Little Caesar Enterprises, The Detroit Red Wings, The Detroit Tigers, and Olympia entertainment.
Seeing the need for greater diversity in our education and business worlds, Ms. Ilitch has endowed a scholarship at Walsh College in 2010 to make sure that more women get advanced degrees, and a LEAD diversity scholarship at the University of Michigan in 2015.
She is Co-Chair of the Horizon Global Board. She now serves as a trustee of the Skillman Foundation and has also served as a Board Member of Major League Baseball and as an Alternate Governor for the National Hockey League. She currently serves as an ACLU advisory committee member and has served on the Board of Directors of the Detroit Branch NAACP. As a panelist on Michigan Matters, a talk show revolving around Michigan politics, Denise Ilitch is a strong voice for the students and people of Michigan. As a regent, Denise has served as chair of the board, vice chair of the board, chair of the personnel committee, and on the health affairs committee and finance committee.
Among her numerous awards and commendations are the B'nai B'rith International Great American Traditions Award, the Clara Barton Award from the American Red Cross, Alumnus of the Year 2007 from University of Detroit Mercy Law School, and is a recent honoree at Michigan Children's Heroes Night for her lifetime of service to women and children. Denise Ilitch's passion for affordable, accessible, quality education comes not only from her own experience as a first generation student, but also her children. Ms. Ilitch is the proud mother of two, one of whom graduated as a Wolverine.
U of M Law Professor and Media Legal analyst: Barbara McQuade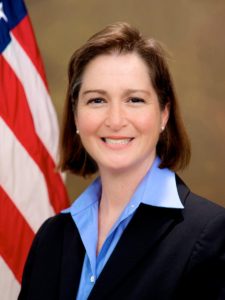 Barbara L. McQuade, BA '87, JD '91, is a professor from practice. Her interests include criminal law, criminal procedure, national security, data privacy, and civil rights. From 2010 to 2017, Professor McQuade served as the U.S attorney for the Eastern District of Michigan. Appointed by President Barack Obama, she was the first woman to serve in her position. Professor McQuade also served as vice chair of the Attorney General's Advisory Committee and co-chaired its Terrorism and National Security Subcommittee. As U.S. attorney, she oversaw cases involving public corruption, terrorism, corporate fraud, theft of trade secrets, civil rights, and health care fraud, among others. Professor McQuade also serves as a legal analyst for NBS News and MSNBC. Her work has appeared in The Washington Post, Foreign Policy, Lawfare, Just Security, Slate, and National Public Radio, and she has been quoted in The New York Times, Time, Newsweek, Politico, and other publications.
Before becoming U.S. attorney, Professor McQuade served as an assistant U.S. attorney in Detroit for 12 years, serving as deputy chief of the National Security Unit, where she handled cases involving terrorism financing, export violations, threats, and foreign agents. Professor McQuade began her career as a law clerk for U.S. District Judge Bernard A. Friedman in Detroit, and then practiced law at the firm of Butzel Long in Detroit. Professor McQuade previously taught at the University of Detroit Mercy School of Law.
Professor McQuade has been recognized by the Detroit Free Press with the Neal Shine Award for Exemplary Regional Leadership, The Detroit News with the Michiganian of the Year Award, Crain's Detroit Businesses a Newsmaker of the Year and one of Detroit's Most Influential Women, and the Detroit Branch NAACP and Arab American Civil Rights League with their Tribute to Justice Award.
Supreme Court Justice Megan Cavanagh, Michigan Supreme Court
Justice Megan Cavanagh is a life-long Michigander who grew up in East Lansing and lives in metro Detroit. She is a graduate of the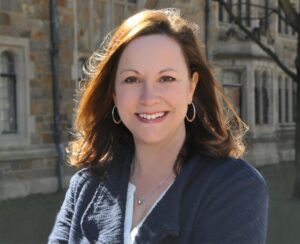 University of Michigan College of Engineering and Wayne State University Law School. Before joining the Michigan Supreme Court in January of 2019, she had over fifteen years of experience as one of Michigan's top appellate attorneys and was a shareholder at Garan Lucow Miller P.C. in Detroit.
Justice Cavanagh is the Supreme Court Liaison to Tribal Courts, Child Welfare Services, the Attorney Grievance Commission and the Judicial Tenure Commission. She also serves on the Attorney General's Elder Abuse Task Force.
Justice Cavanagh has served as Chair of the Appellate Practice Section of the State Bar of Michigan, an organization focused on maintaining excellence and improving appellate jurisprudence and practice in Michigan. She served as a council person for the Negligence Section of the State Bar of Michigan, a diverse group of plaintiff and defense attorneys dedicated to finding consensus on important issues affecting citizens' fair and equal access to the courts. She has served many years as co-chair of the Michigan Bench Bar Appellate Conference Foundation, organizing and participating in a truly unique educational opportunity for both judges and lawyers to constantly improve our state legal system. And she was a member of the Michigan Attorney Grievance Commission, charged with the responsibility of ensuring that attorneys maintain the highest standards of representation for their clients, other litigants, and the legal system.​
Prior to her election to the Court, Justice Cavanagh was rated as one of Michigan's Super Lawyers. She was honored by Michigan Lawyer's Weekly as Lawyer of the Year in 2006 and a Woman in the Law in 2017. Justice Cavanagh is the mother of two daughters, Georgia and Eloise.
Justice Richard Bernstein, Michigan Supreme Court Justice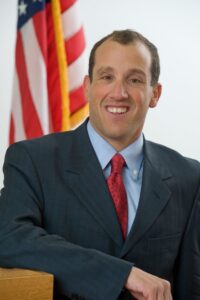 Justice Richard Bernstein became the first blind justice, elected by voters statewide, to the Michigan Supreme Court in November 2014. With a commitment to justice and fairness, Bernstein began his 8-year term in January 2015.
Prior to being elected to Michigan's highest court, Justice Bernstein was known as a tireless advocate for disabled rights as an attorney heading the public service division for The Sam Bernstein Law Firm in Farmington Hills, Michigan. Blind since birth, Justice Bernstein is a Phi Beta Kappa graduate of the University of Michigan and earned his juris doctorate from Northwestern University School of Law.
Committed to taking action to help clients who needed him, Justice Bernstein's cases often set national standards protecting the rights and safety of people with and without disabilities.
Among his cases in private practice, he represented the Paralyzed Veterans of America in partnership with the United States Department of Justice in an action against the University of Michigan to allow for safe access for disabled individuals when the university's alterations to the stadium failed to accommodate and represent disabled visitors. The case helped establish guidelines that are used by all commercial facilities across the country.
He also successfully partnered with the United States Department of Justice to force the City of Detroit to fix broken wheelchair lifts on its buses, establishing a precedent for accessibility in public transportation. Further, Bernstein represented disabled residents against the Oakland County (Michigan) Road Commission after "roundabout" traffic circles were built without disabled access, impacting future ADA compliance for road construction throughout the United States.
In a landmark settlement against Delta Airlines and Detroit Metro Airport, Bernstein gained accessibility for disabled fliers, helping set the standard for which airlines and airports are to be covered under the Americans with Disabilities Act of 1990. A proponent of education, he argued for, and won, preservation of special education funding throughout the state and filed a federal suit against the American Bar Association to put an end to its discriminatory practices toward blind students via requirement of the Law School Admissions Test. He also challenged the City of New York to make Central Park and all parks safer for visitors and accessible for disabled and visually impaired individuals.
Bernstein previously served an eight-year term on the Wayne State University Board of Governors, elected by voters statewide, serving as its Chair from 2009-2010. He also served as an adjunct professor in the political science department at the University of Michigan.
Honors Justice Bernstein has received include: "Michiganian of the Year" by the Detroit News, one of Crain's Detroit Business' "40 Under 40" and recognition on worldwide television by CNN as a leader in keeping government honest. He was selected by The Young Lawyers Section of the State Bar of Michigan as the 2003-2004 Regeana Myrick Outstanding Young Lawyer
Award recipient for outstanding commitment to public service and is the recipient of the 2008 John W. Cummiskey Pro Bono Award from the State Bar of Michigan in recognition of his leadership as an advocate and activist.
Michigan Lawyers Weekly named Justice Bernstein a 2009 Leader in the Law, and the University of Michigan presented him with the James T. Neubacher Award in 2011 for his unwavering commitment to equal rights and opportunities for people with disabilities. Also in 2011, L. Brooks Patterson, Michigan's Oakland County Executive, selected Justice Bernstein as one of the region's Elite 40 Under 40. In 2013, Justice Bernstein was inducted into the National Jewish Sports Hall of Fame.
In his spare time, Justice Bernstein is an avid runner, completing 22 marathons – including thirteen New York City marathons – the full Ironman triathlon in Coeur d'Alene, Idaho in 2008 and the Israman triathlon's half Ironman in Eilat, Israel in 2011. He also previously co-hosted a one-hour legal radio show called "Fighting for Justice" on WCHB-AM (1200) in Metro Detroit.​
Rohina Malik, Theater Playwright and Performer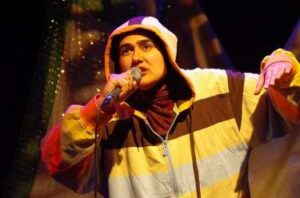 UNVEILED, a one woman play written and performed by Rohina Malik, has been presented at theaters in the United States, Canada and in the summer of 2016, South Africa.
Rohina has performed the play at the 16th Street Theater, Victory Gardens Theater, Next Theater, Brava Theater, Crossroads Theater, Muslim Fest in Canada, Theater project, Baltimore, Voyage Theater Company NYC and Silk Road Rising.

Unveiled has also been presented at Harvard Law school, Harvard school of education, Princeton University, Yale University, NYU, University of Chicago, Stanford University, DePaul University, Loyola University, College of the Atlantic, Bates College, St. Mary's College, UC Irvine, UC Santa Barbara, UC Davis, Oklahoma State University, University of Wyoming, Brigham Young University, College of New Jersey, Washington University, Fordham University, UW Osh Kosh, Concordia University, La Verne University, and many more.
Rohina has been invited to perform UNVEILED at Universities, Churches, Mosques, Synagogues and Theaters. She was awarded the Y award with the Evanston YWCA for her work to end racism.
Jackie Kallen, First Lady of Boxing, Subject of the film, Against the Ropes starring Meg Ryan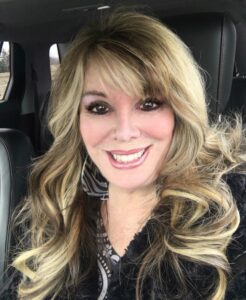 Jackie Kallen is the world's most successful female boxing manager and the inspiration for the film. She fought against all odds to prevail in a male-dominated profession.
A journalist-turned-publicist for Thomas Hearns and Detroit's Kronk Boxing Team, Kallen spent ten years learning the ropes of the boxing world. As a manager, she groomed James Toney to become a world champion shortly after launching her business. At the podium, Kallen reveals her secrets to overcoming adversity in all forms-sexism, discrimination and even life-threatening illness-to triumph over all.
Kallen, a writer since elementary school, had a colorful career before she ever met a boxer. An entertainment journalist who interviewed everyone from the Rolling Stones to Elvis and Sinatra, her work led her from hometown Detroit to NYC and back home to raise her family. A 1977 interview with six-time world champion boxer Thomas Hearns set her on her path, beginning as a publicist for him and the legendary Kronk Boxing Team. For ten years Kallen learned the ins and outs of the business. By 1988, she was ready to strike out on her own, managing fighters including a scrappy young man named James "Lights Out" Toney. Three years after she started managing him, Toney was a champ and Jackie was on top of the game. Still, despite two nominations for Manager of the Year, a stint as commissioner of the Female Boxers Association and a wall full of awards and honors, Kallen continues to fight for acceptance.
Jackie Kallen is the author of Hit Me with Your Best Shot: A Fight Plan for Dealing with All of Life's Hard Knocks. She is currently managing several boxers and is very involved with local charities, particularly women's shelters. She lives in Los Angeles.
Jackie is also very driven to raise awareness about women's health issues, specifically the early detection of heart disease & breast cancer, as she has a stent implant for her heart and had two lumpectomies. A dynamic and inspiring speaker, Kallen motivates audiences to empower themselves and fight against adversity to achieve personal success.
Against the Ropes – One Woman's Knock-Out Success Story:
Jackie relates her experiences as a woman trying to "fit in." She describes what it took to break down barriers and gain acceptance in a sometimes-hostile environment. Based on her book, Hit Me With Your Best Shot, Jackie shares what she has learned through the world of boxing and how these lessons can be applied to everyday life. Blending career with a family, all women know what it's like to be a superwoman-career girl, wife, mother, friend, sister, daughter. Jackie explains how it is possible to have it all and not suffer while succeeding. Everyone faces adversity at one time or another, Jackie helps people understand how to deal with it and make the best of bad situations.
WSU Phillip D. Levy, M.D., M.P.H.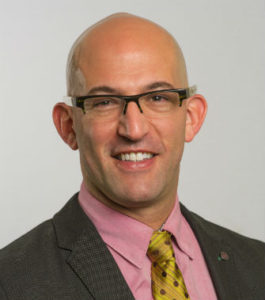 Prof. (w/ Tenure) (D)
Associate Chair for Research
Medical Director Clinical Research Center/Clinical Trials Office
Biography:
Phillip D. Levy, M.D., M.P.H. is a Professor at the Wayne State University School of Medicine and the Associate Chair for Research in the Department of Emergency Medicine. He is a Fellow of the American College of Emergency Physicians and the American Heart Association. He serves as a reviewer for the NIH CHAS study section, a member of the Grants Advisory Panel for the Blue Cross Blue Shield of Michigan Foundation and a member of the Scientific Review Committee for the American College of Emergency Physicians. Dr. Levy is a recognized expert in cardiovascular research and has served on the National Heart, Lung and Blood Institute's Working Group on Management of Acute Heart Failure in the Emergency Department: Research Challenges and was as a member of the American Heart Association Scientific Statement Writing Group on Acute Heart Failure Syndromes – Emergency Department Presentation, Treatment and Disposition.
Dr. Levy's research interests center on heart failure and hypertension with a dual focus on acute management and early disease detection. He has been the Principal Investigator for grant projects funded by the Emergency Medicine Foundation, the Blue Cross Blue Shield of Michigan Foundation, the Robert Wood Johnson Foundation's Physician Faculty Scholars Program, and the NIH/National Institute of Minority Health and Health Disparities (5R01 MD005849). He has also served as the project mentor for grants funded by the Fulbright Program for Scholars and Professionals from the Caribbean and Central America and the Henry Ford Hospital Physician Scientist Track Funding Program. Over the past 10 years, Dr. Levy has published more than 100 manuscripts, authored 18 textbook chapters and has been an invited lecturer on cardiovascular disease related topics more than 200 times.
Dr. Maxine Hankins Cain, Ed. D.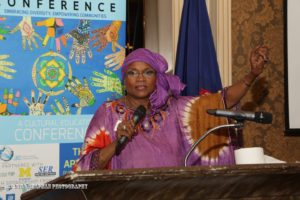 MAXINE HANKINS CAIN, Ed. D.
Maxine Hankins Cain was born and raised in Norfolk, Virginia to former sharecroppers, Mack and Rebecca Hankins. She is one of seven children whose parents stressed the importance of education and being of service in the community.
Maxine began her professional career in 1968 as a primary unit teacher with the Detroit Public Schools and has since served in the capacities of educational resource specialist, principal in both Lansing and Detroit, Director of Elementary Education for the Lansing District and Superintendent of Sankofa Shule Public School Academy in Lansing, Michigan.
She received her undergraduate degree in elementary education from Norfolk State University; a masters degree in reading from the University of Michigan and a doctoral degree in K-12 Educational Administration from Union Institute and University.
Maxine is a national keynote speaker and workshop presenter. She has been invited by many local and national business and educational organizations to speak before youth and adults, sharing her expertise on self-esteem, bullying, diversity and inclusion, empowering employees, and creating effective teams. Her evaluations are always at the highest level with comments such as, " Maxine changed my life! She should take this show on the road!"
Engagements include keynote speaker or workshops presenter for Michigan Farm Bureau, Sioux City Community School District, the Oklahoma School District, Mary Kay International Conference, National Alliance of Black School Educators, National Organization of Albinism Hypopigmentation, Michigan Department of Education, Michigan Education Association, Michigan Student Teachers Association, Women of Michigan Educational Network, Michigan Capitol Girl Scout Council, Michigan Hispanic Education Conference, Michigan Women's Commission, Michigan State University Alumni Association, Eastern Michigan University, University of Michigan, Dean's Transportation, Willow Plaza Teen Association, State Parent Teacher Association, Cristo Rey Community Center, Parent Support Network, Detroit Public Schools, Monroe School District, Ann Arbor School District, Lansing School District, Jackson Public School District, Professional Substitute Teachers' Association, MEMSPA (Camp Kett), Sesquicentennial Advisory Board, Kent County Intermediate School District, Lansing Genealogical Society, and the Michigan Historical Society.
Maxine is the recipient of the Sojourner Truth Award (Greater Lansing Area Negro Business and Professional Women's Club, Inc.), Multi-Cultural Award (MEA), NAACP Membership Award (Lansing Chapter), Chairperson Awards (YMCA), and the Whitney Young Award (Boy Scouts of America) to mention a few.
She is married to Dr. Eugene L. Cain. They have three sons; Asante D. Cain (President of the Michigan Library Association), Producer and Grammy winner, Khari H. Cain (Needlz) and Dr. Jabari Paul Cain of Mercer University. They have eight wonderful grandchildren. Maxine enjoys reading inspirational books relative to physical and emotional health and fitness, traveling nationally and globally, being with family and maintaining a positive attitude.
Maxine began her professional career in 1968 as a primary unit teacher with the Detroit Public Schools and has since served in the capacities of educational resource specialist, principal in both Lansing and Detroit, Director of Elementary Education for the Lansing District and Superintendent of Sankofa Shule Public School Academy in Lansing, Michigan. Maxine is a national keynote speaker and workshop presenter. She has been invited to speak before youth and adults, sharing her expertise on self-esteem, bullying, diversity and inclusion, empowering employees, and creating effective teams.
Michael Goetz, Attorney Grievance Administrator for the State of Michigan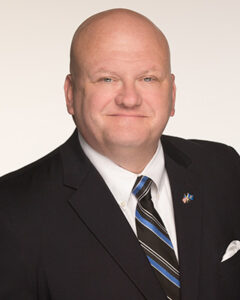 Michael Goetz was appointed by the Michigan Supreme court in September 2019 as the new Attorney Grievance Administrator. Goetz received his bachelor's degree from Michigan State University in 1983 and a juris doctorate from Detroit College of law in 1988. He most recently worked in the Michigan Office of the Attorney General serving as Senior Assistant Attorney in the Criminal Division's Drug Interdiction Unit for six years. Goetz has more than 30 years of experience in prosecution at the state and county levels. the Attorney Grievance Commission is the investigative and prosecutorial arm of the Michigan Supreme Court for allegations of attorney misconduct.
Bridget Hurd, Senior Director of Diversity & Inclusion at BCBSM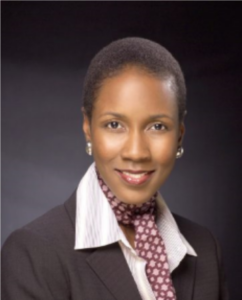 Bridget Hurd is the Senior Director of Diversity & Inclusion at Blue Cross Blue Shield of Michigan. Born and raised in Northwest Detroit, Hurd attended the University of Michigan for her undergraduate studies and Wayne State University for graduate school. She holds degrees in Marketing, Communications and Public relations. Hurd has worked in the healthcare industry for more than twenty years. She prides herself on being a change agent. She believes that every single person brings diversity to the workplace and that Diversity's is about all of us.
Fadwa Hammoud, Michigan Solicitor General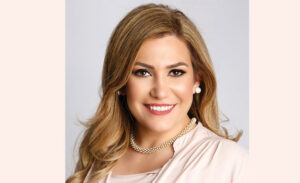 Fadwa Hammoud is the first Muslim Arab-American solicitor general in the country. Hammoud has spent her career as a Wayne County lead prosecutor and as a trustee and treasurer for Dearborn Public Schools. Wayne County prosecutor, Kim Worthy describes her as a visionary with an excellent work ethic. Hammoud also was appointed to the Commission on Middle Eastern American Affairs by former Gov. Rick Snyder; and sits on the Legislative Committee for the Hispanic/Latino, Asian Pacific American and Middle Eastern American Affairs Commissions. She is a graduate of Wayne State University Law School and the University of Michigan-Dearborn. Hammoud clerked for the Honorable Judge George Steeh in U.S. District Court for the Eastern District of Michigan and was a 2018 member of the Harvard Business School's Young American Leaders Program.
Dr. Grace Lubwama, CEO of the YWCA, Kalamazoo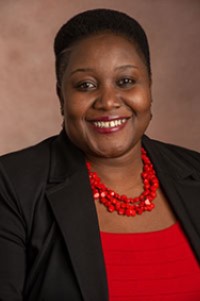 Dr. Grace Lubwama, a native of Uganda, brings a broad global perspective to her experience with public health, organizational leadership, and community development. Her global perspective also infuses her strong public advocacy approach to issues of social justice and community transformation. Currently Grace serves as the CEO of the YWCA in Kalamazoo the first and oldest YWCA in the state of Michigan, dedicated to eliminating racism, empowering women and promoting peace, justice, freedom and dignity for all.
Dr. Kimberly Wisdom, Senior VP of Community Health & Equity and Chief Wellness & Diversity Officer at HFHS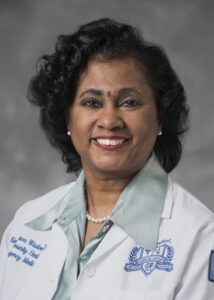 Kimberly Wisdom, MD, MS is the Senior Vice President of Community Health & Equity and Chief Wellness and Diversity Officer at Henry Ford Health System. She is a board-certified Emergency Medicine physician, the Chair of the Gail and Lois Warden Endowment on Multicultural Health, and Michigan's and the nation's First State-level Surgeon General. In 2012 she was appointed by President Obama to serve on the Advisory Group on Prevention, Health Promotion and Integrative and Public Health. Since 1987 she has been on the faculty of the University of Michigan (UM) Medical School's Department of Medical Education and adjunct professor in the UM School of Public Health. Dr. Wisdom focuses on health disparities/health care equity, infant mortality/maternal and child health, chronic disease, unintended pregnancy, physical inactivity, unhealthy eating habits, and tobacco use. She has worked collaboratively with school districts, faith-based organizations and the business community.
Rana Elmir, Deputy Director: ACLU of Michigan
Rana Elmir joined the ACLU of Michigan in 2006 as the Communications Director and was named Deputy Director in 2013. Rana is a member of the ACLU of Michigan's leadership team and plays a key role in shaping the future of the ACLU-MI and increasing the effectiveness and shaping the ACLU of Michigan's public policy campaigns. In addition, she continues her responsibilities to increase understanding and appreciation of the Bill of Rights and the ACLU's mission through digital and traditional media. Rana is a graduate of Wayne State University's Journalism School and the Journalism Institute for Minorities. She speaks fluent Arabic and is the winner of a number of awards including the Chips Quinn Scholars Program, Wayne State Media and Ethics Scholarship and Helen Thomas Spirit of Diversity Inaugural Scholarship and the Rosa Parks Scholarship.
Federal District Court Judge The Honorable Judith Levy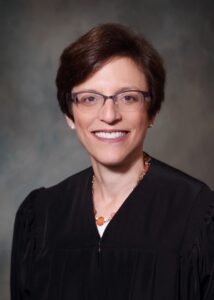 United States District Judge Judith E. Levy. Judge Levy has been a long-time resident and civil rights activist from Ann Arbor, Michigan. She was appointed to serve on the federal bench by President Obama in 2014, and became Michigan's first openly LGBT federal judge. She is well known for organizing some of the early gay pride rallies in Ann Arbor, and for her career as an Assistant United States Attorney in Detroit, Michigan, where she enforced federal civil rights laws in some very controversial cases. Judge Levy also teaches seminars at the University of Michigan Law School where she is fond of telling her students that she has "never worked a day in her life." In this talk, Judge Judy discusses coming out in the 1970s, her early experiences as an activist and her transition to the federal bench where she handles federal criminal and civil cases of all stripes and sizes.
Lilianna Reyes, Director at Youth Drops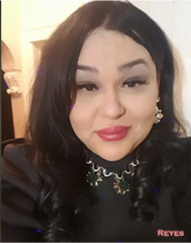 Lilianna Angel Reyes has never felt like a woman trapped in a man's body. To her, transitioning from a boy into a woman felt like something very natural. As she matured into adulthood, she simply decided to embrace exactly who she is.
Growing up in a tight-knit Mexican family with her parents and older brother, Reyes was shaped by principles of faith and feminism. She witnessed racial tensions in her hometown of Saginaw, but also saw her parents' acceptance of others, including their gay friends. Reyes was raised to believe you can do anything you want in life if you work for it.
I had a healthy childhood — very loving and affirming. I was allowed to express myself however I wanted, whether I was playing with dolls or trucks. My parents just saw them as toys. I was raised with a lot of love and strength.
Reyes would put on her mom's makeup and wigs when she wasn't home, knowing it was forbidden but never thinking at the time that she'd do it as she got older. She admits she always felt very feminine, even though she hung out with the boys in her neighborhood.
"When we'd play X-Men I'd be Catwoman," she says. "I never thought I had to be outwardly masculine or act like a boy or even date girls. But I didn't think about transitioning, either. I never thought it was something I could do."
When she realized at the age of 15 or 16 that she was attracted to boys and not girls, Reyes decided she must be gay. She told a few friends but didn't say anything to her parents. "They were pretty open," she says, "but having a gay child is a lot different from having gay friends."
After graduating from high school at 17, Reyes says she had an awakening at Cedar Point.
I met my first transsexual. I met drag queens. I met so many people I never knew existed — a world tucked within a world I didn't know existed.

I worked at Cedar Point for the summer and did drag until I started college. That's where I started figuring out who I was. I liked being a drag queen but I wasn't sure I could do it every day.
While she was attending University of Michigan-Flint, Reyes lived at home. One week after her 18th birthday, her mother found all her "girl clothes and makeup," as Reyes puts it. Her mother called her brother, who was quick to defend Reyes.
He called and asked me about it and I came out. I said 'I'm gay and I want to live my life as a woman.' My brother is a real man's man, but he accepted me from day one, even though he struggled with it at first. He said, 'You're still my little brother and you decide your life.'
Reyes expected her father to take the news much harder than her mother, but the exact opposite happened. It's not that she thought either of them would be judgmental — and they weren't — but they each responded in surprising ways.
"My father told me, 'You have to live your life and be happy. If you think God is with you, that's on you and I'll support you as a father. But you have to go to college and be a productive member of society,'" Reyes says. "They thought being gay was a big party thing or people were dying. They were mis-educated."
Her mother had a much harder time coming to terms with the revelation. Reyes says she "was not okay with it" at first, but mostly because she didn't understand. After a few weeks, the tension between them was too much to bear and Reyes moved in with her brother. After that, she had very little contact with her mother and father for the next two years — even though her father would fill up her gas tank and give her money every week.
"He wasn't judgmental but he stood with my mother," Reyes says. "It hurt, but I was like, I'm going to be who I am and I don't care if I never talk to my parents. Looking back now, those two years were just a drop in the bucket of all the amazing years with my family."
During those two years, Reyes' mother slowly came around and learned to value her for the woman she is.
My mother always wanted a daughter, so she began to love the fact that we could share some clothes and I'd do her hair and makeup. In the end, she felt like 'I would rather gain a daughter than lose a child completely.' She became a huge advocate.
Honorable Judge Patricia Fresard, 3rd Circuit Court, Wayne County Michigan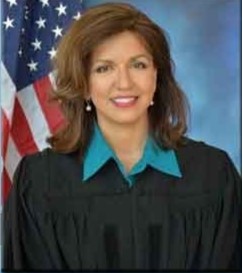 Honorable Patricia Fresard is a judge for the 3rd Circuit Court in Wayne County, Michigan. She was first elected to this position on November 3, 1998, and took office the following January. She most recently ran unopposed for re-election in 2016. Fresard graduated cum laude with a J.D. from the Michigan State University – Detroit College of Law in 1986. Fresard began her career in 1986 as an assistant prosecuting attorney for Macomb County. She served in that county as the chief of sex crimes. Judge Fresard has served as felony trial court judge and presently serves as presiding judge for the Civil Division. She also serves on the court's executive and strategic planning committees. Judge Fresard is a member of the Federal Bar's diversity committee and has been active throughout her career in community service and mentor-ship programs, including the Inns of Court program.
Reginald Turner, Clark Hill Executive Committee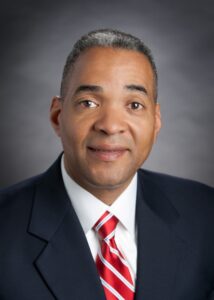 Reginald Turner is a highly accomplished litigator, government affairs advocate and strategic advisor. He is a member of Clark Hill's Executive Committee, Government Policy Group, and Labor and Employment Practice Group. Reginald is named in the peer review guides Best Lawyers in America and Super Lawyers®, as well as the Michigan Chronicle Power 50, DBusiness Top Lawyers, Crain's Detroit Business Power Lawyers and Crain's Most Connected. He has been identified by Michigan Lawyers Weekly and Best Lawyers as a Lawyer of the Year.
Reginald has successfully litigated commercial, employment, labor, class action and public policy matters in state and federal courts and administrative tribunals. He regularly counsels clients in negotiation, drafting and administration of labor and employment contracts in the private and public sectors. Reginald has served on the Board of Directors of the American Society of Employers, the American Arbitration Association's Michigan Employment Advisory Council and the State Bar of Michigan's Labor and Employment Section Council.
As an experienced lobbyist, Reginald advocates effectively for corporate clients in federal, state and local matters. He has significant government service experience at all three levels. Reginald served as a White House Fellow under President Bill Clinton, and worked for U.S. Housing and Urban Development Secretaries Henry Cisneros and Andrew Cuomo. He has also had gubernatorial, mayoral and county executive appointments in Michigan.
Reginald is a director of Comerica, Inc., one of the nation's largest financial institutions. He chairs the board's Enterprise Risk Committee, and serves on the Audit Committee and the Qualified Legal Compliance Committee. Reginald is also a director of Masco Corporation, one of the world's largest manufacturers of brand name products for new home construction and home improvement. He serves on the board's Audit Committee and Governance Committee.
Reginald is a past president of the National Bar Association and past president of the State Bar of Michigan. In August of 2020 he became President elect of the American Bar Association where he will serve as its President in August of 2021. He has served as the State Delegate for Michigan in the American Bar Association House of Delegates, and as chair of the ABA House of Delegates Rules & Calendar Committee, the Committee on Issues of Concern to the Profession, and the Committee on Credentials and Admissions. Reginald is also a past chair of the ABA Commission on Racial and Ethnic Diversity in the Profession and the Commission on the Lawyer's Role in Assuring Every Child a Quality Education. He is the chair of the Fellows of the American Bar Foundation, a charitable group reserved to less than 1 percent of lawyers in each state. Reginald is also a Life Leadership Fellow of the Foundation on the basis of his financial support of the important, groundbreaking research of the Foundation's scholars.
Reginald is active in public service and civic and charitable organizations. He is chairman of the Detroit Public Safety Foundation, vice chairman of the Community Foundation for Southeast Michigan and a trustee of the Hudson-Webber Foundation. He is a past chair of the United Way for Southeastern Michigan, and a past vice chairman of the Detroit Institute of Arts.
In 2003, Governor Jennifer Granholm appointed Reginald to the Michigan State Board of Education and he won a statewide election for a full term in 2006. From 2000-2003, Reginald represented Detroit Mayor Dennis Archer on the Detroit Board of Education. He has previously served as Secretary of the Wayne County Airport Authority, as Secretary of the Wayne County Business Development Corporation, on Governor John Engler's Blue Ribbon Commission on Michigan Gaming, as chairman of the City of Detroit Board of Ethics, and on the Detroit Brownfield Redevelopment Advisory Committee.
Honorable Judge Charlene Elder, 3rd Circuit Court Wayne County Michigan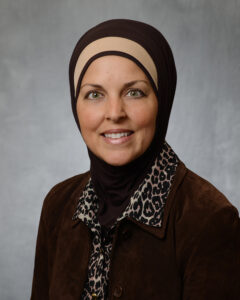 Honorable Charlene Elder is a judge of the 3rd Circuit Court (Family Division) in Wayne County, Michigan. She was appointed to the court by former Governor Jennifer Granholm in December 2005. Elder was then elected to the court in 2006 and re-elected in 2008 and 2014 and 2015. Elder is the first Arab-American female judge on the 3rd Circuit Court. She is also the first female, Arab-American, and Muslim judge in the country. Elder currently sits in the Family Division of the court, handling a variety of domestic relations cases involving divorce, child custody and personal protection matters. Elder is one of three judges who helped initiate the Domestic Violence Prevention Court, designed to offer a wide range of services to victims of domestic violence who obtain personal protection orders against their perpetrators. Prior to her appointment, Charlene served as a judicial magistrate in the 19th District Court. She earned her Bachelor of Arts degree from the University of Michigan in Dearborn, and her juris doctor degree from the Detroit College of Law. In addition to having served on several boards throughout her career, she was named Judge of the Year by Moms and Dads of Michigan in 2009. She currently serves on the board of ACCESS, and is an advisory board member on the Wayne Mediation Center in Dearborn.
Dr. Glenn Maleyko Superintendent of Dearborn Public Schools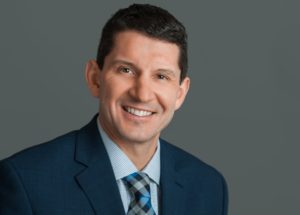 Superintendent Glenn Maleyko, Ph.D. began his career in education as a substitute teacher in Dearborn Public schools in 1995. He was hired as a full-time teacher at Salina Elementary, a school that would become home for the next 12 years. He began his administrative career in 2002 and later on served as Executive Director of Staff and Human Services from 2013. Dr. Maleyko was the unanimous choice of the Dearborn Public Schools Board of Education in 2015 to take the top spot as the leader of the 21,000-student district. Under Dr. Maleyko's leadership, the Dearborn Public Schools District has been recognized by Bridge Magazine and the Mackinac Center as one of the top school districts in the state. Dr. Maleyko received the very prestigious recognition of "2019 Superintendent of the Year" in the State of Michigan by MASA.
Mayor of Dearborn: John B. "Jack" O'Reilly, Jr.
John B. "Jack" O'Reilly, Jr.
Mayor of Dearborn
John B. "Jack" O'Reilly, Jr. has served as an elected public official in Dearborn since 1990 and as Mayor since 2007. He was last re-elected in November 2017 and will be Mayor through 2021. Before becoming Mayor, he served as president of the Dearborn City Council for 17 years.
Throughout his public career, Mayor O'Reilly has consistently demonstrated his commitment to Dearborn neighborhoods by working to preserve the City's high quality of life and attractive residential areas.
He has promoted economic development and community programs through beneficial relationships with county, regional and state agencies, and corporations like Ford Motor Co., Beaumont Health System and Ford Land. Notably, he was instrumental in clearing the path for Ford Land's Wagner Place development, which is scheduled to open in Dearborn's west downtown in 2018.
The Mayor has forged productive partnerships with important community organizations, such as the Dearborn Federation of Neighborhood Associations, the Dearborn Area Chamber of Commerce, the Dearborn Area Interfaith Network, and the Dearborn Public Schools. He is on the board of directors of the Dearborn Education Foundation, the West Dearborn Downtown Development Authority and the East Dearborn Downtown Development Authority.
Mayor O'Reilly has significant experience in regional, state and federal levels of government, and has participated in or led many boards, task forces and high-level committees.
He was elected president of the Michigan Municipal League and served in that capacity from fall 2015-fall 2016. Under his leadership, the League lobbied to improve how municipal services are funded in Michigan.
He was appointed by Gov. Rick Snyder in 2016 to the 20-member Executive Committee of the Michigan Economic Development Corporation.
He was the 2014 chair of the Downriver Community Conference, following many other leadership positions he held with the regional organization.
In 2014, Mayor O'Reilly was appointed by Gov. Snyder to the Local Community Stabilization Authority Council, a five-member panel that oversees personal property tax replacement revenue distribution to communities across Michigan.
Mayor O'Reilly also maintains an active role with the Urban Core Mayors, a bipartisan, multi-regional coalition of 13 central city mayors; the Conference of Western Wayne and with the Southeast Michigan Council of Governments.
Before becoming Mayor, he was the executive director of the Southeast Michigan Community Alliance (SEMCA) from 1996-2007.
Over his long public service career, Mayor O'Reilly was a Washington staff counsel and district director for then-U.S. Congressman John D. Dingell and a chief of staff in the Michigan State Senate.
A licensed Michigan attorney, he holds a Juris Doctor degree from the University of Detroit and also is an alumnus of Oakland University. He is a graduate of Dearborn's St. Alphonsus High School.
He and his wife, Christina, are the parents of Devon, Sean, and Dylan, and have one grandson.
Lynn Helland, Executive Director of the Michigan Judicial Tenure Commission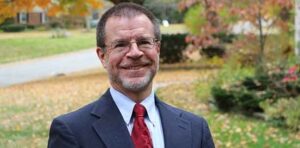 Former Assistant United States Attorney Lynn Helland currently serves as the Executive Director of the Michigan Judicial Tenure Commission. His significant experience with Michigan legal ethics as a professional responsibility officer, discipline hearing panelist, and ethics instructorhas been responsible for helping colleagues comply with the Michigan Rules of Professional Conduct,
Helland's 34 years as a federal prosecutor have been devoted to complex crimes involving public corruption, health care fraud, national security, and civil rights. He has investigated complex economic, environmental, and non-drug money laundering crimes. In addition, he has worked internationally within the legal systems of the People's Republic of China, Hong Kong (before and after the 1997 transition), Switzerland, France, Ireland, England, Bermuda, Cayman Islands, Japan, and Canada to obtain documents and/or testimony for prosecution of complex economic crimes.
In the spring of 2009, Helland was honored with the prestigious Leonard R. Gilman Award, presented annually to "an outstanding practitioner of criminal law who exemplifies the excellence, professionalism, and commitment to public service" of the award's namesake. The award was created in 1985 by the Federal Bar Association for the Eastern District of Michigan in honor of Gilman, who died that year following a distinguished career as U.S. Attorney in Detroit. Helland joined a list of award winners that includes such notable attorneys as David DuMouchel, Paul Borman, Neil Fink, Alan Gershel, Tom Cranmer, and former Michigan Supreme Court Chief Justice Maura Corrigan.
A Plymouth resident, Helland also served as senior legal adviser for the United States Embassy in Kabul, Afghanistan. During his stay in the war-torn country, Helland promoted the rule of law by mentoring Afghan narcotics investigators, prosecutors, and judges in international standards, with emphasis on systemic improvements, group training in critical case analysis and investigative methods, and analysis of individual cases to identify appropriate investigative steps and review for prosecutive merit. Additionally, Helland advised the government of Latvia concerning laws against official corruption, in order to facilitate entry into the European Union.
Helland is a graduate of the University of Michigan and the University of Michigan Law School, magna cum laude. He served as a law clerk to Judge Cornelia Kennedy of the U.S. Court of Appeals for the Sixth Circuit before beginning his career with the U.S. Department of Justice.
His community involvement includes serving as a board member for Save the Afghan Children, a charity that supports a girls' orphanage and school in Kabul. He also was a board member for Veahavta, a charity that helps supply funding for a girls' orphanage in Trincomalee, Sri Lanka. In addition, Helland served as a board member and president of the Parents' Association, Oak Trails Montessori School.
Over the past decade, Helland and his wife, Dr. Cheryl Huckins, have participated in numerous humanitarian trips to Sri Lanka and Haiti, assisting with relief efforts following the devastating tsunami that rocked Southeast Asia in December 2004 and the catastrophic 2010 earthquake that ravaged the tiny Caribbean country.
He and his wife have two sons, Kyle and Kelsey, and one daughter, Erica. Kyle holds an engineering management position with Lockheed Martin, the giant aerospace and defense company. His brother Kelsey, a graduate of Stanford Law School, is an attorney with Gibson Dunn in San Francisco. Erica, a former English teacher, now is an administrator for Concordia University in Ann Arbor. The couple also has five grandchildren.
An avid golfer and bicyclist, Helland also enjoys reading, traveling, and attending U-M sporting events and Detroit Symphony Orchestra concerts.
Helland took the reins at the JTC in February 2017.
Najibah Rehman MD, Medical Director, Detroit Health Department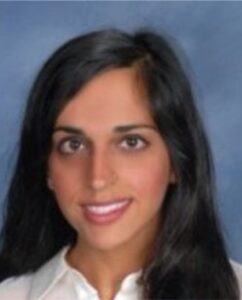 Najibah K. Rehman MD.
Medical Director, Detroit Health Department
Education
Residency 2018, General Preventive Medicine , School of Public Health , University of Michigan-Ann Arbor
Internship 2015, Internal Medicine , Wayne State University School of Medicine
M.D. 2014, Biomedical Research, Wayne State University School of Medicine
Master's 2009, Public Health , Bloomberg School of Public Health , Johns Hopkins University
Baccalaureate 2005, Human Biology and Anthropology , Natural Sciences , Michigan State University
Board/Specialty
American Board of Preventive Medicine. Eligible.
Licenses & Certifications
Advanced Cardiac Life Support, American Heart Association
Basic Life Support, American Heart Association
Controlled Substance, State of Michigan
Medical License, State of Michigan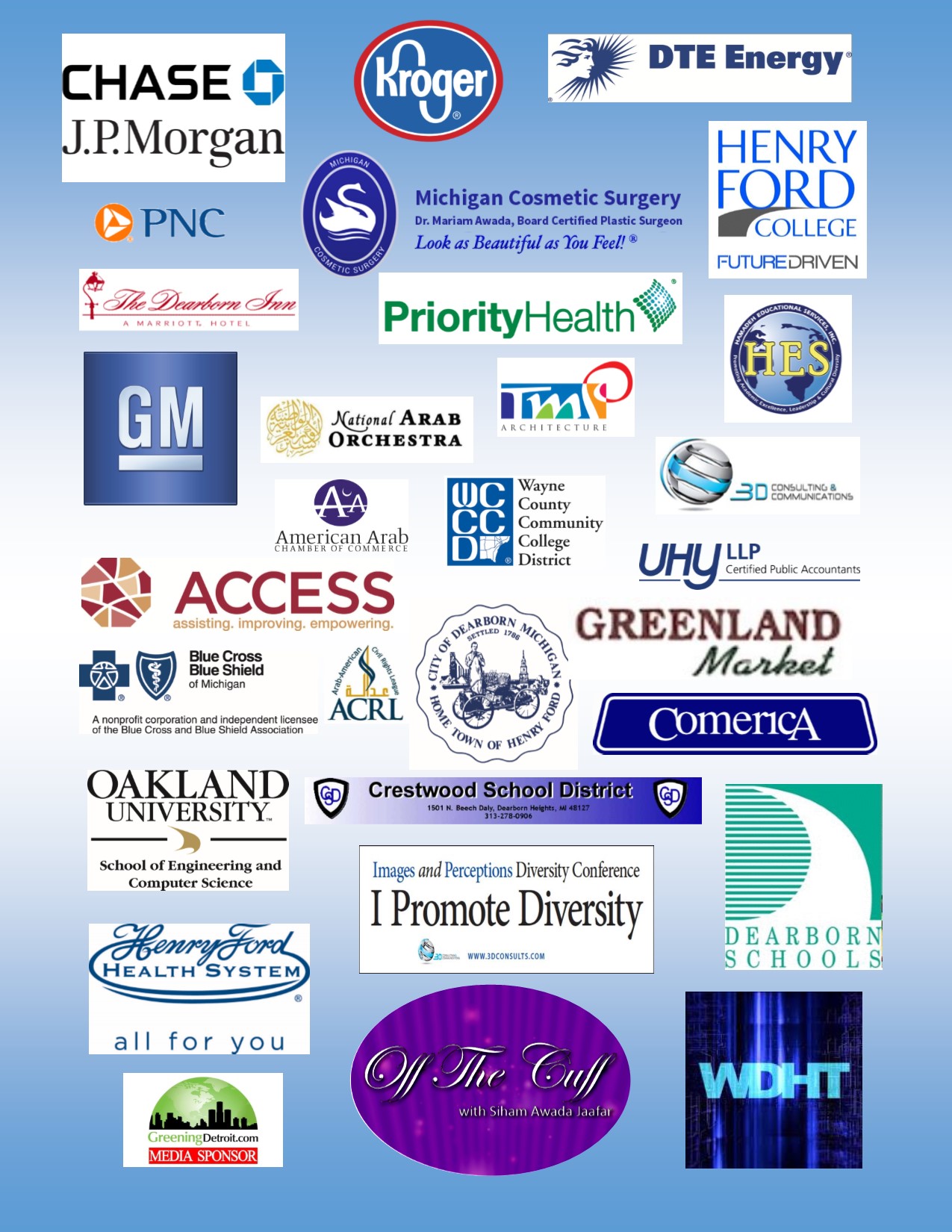 Thank you to our 2019, 16th Annual Images & Perceptions Diversity Conference Speakers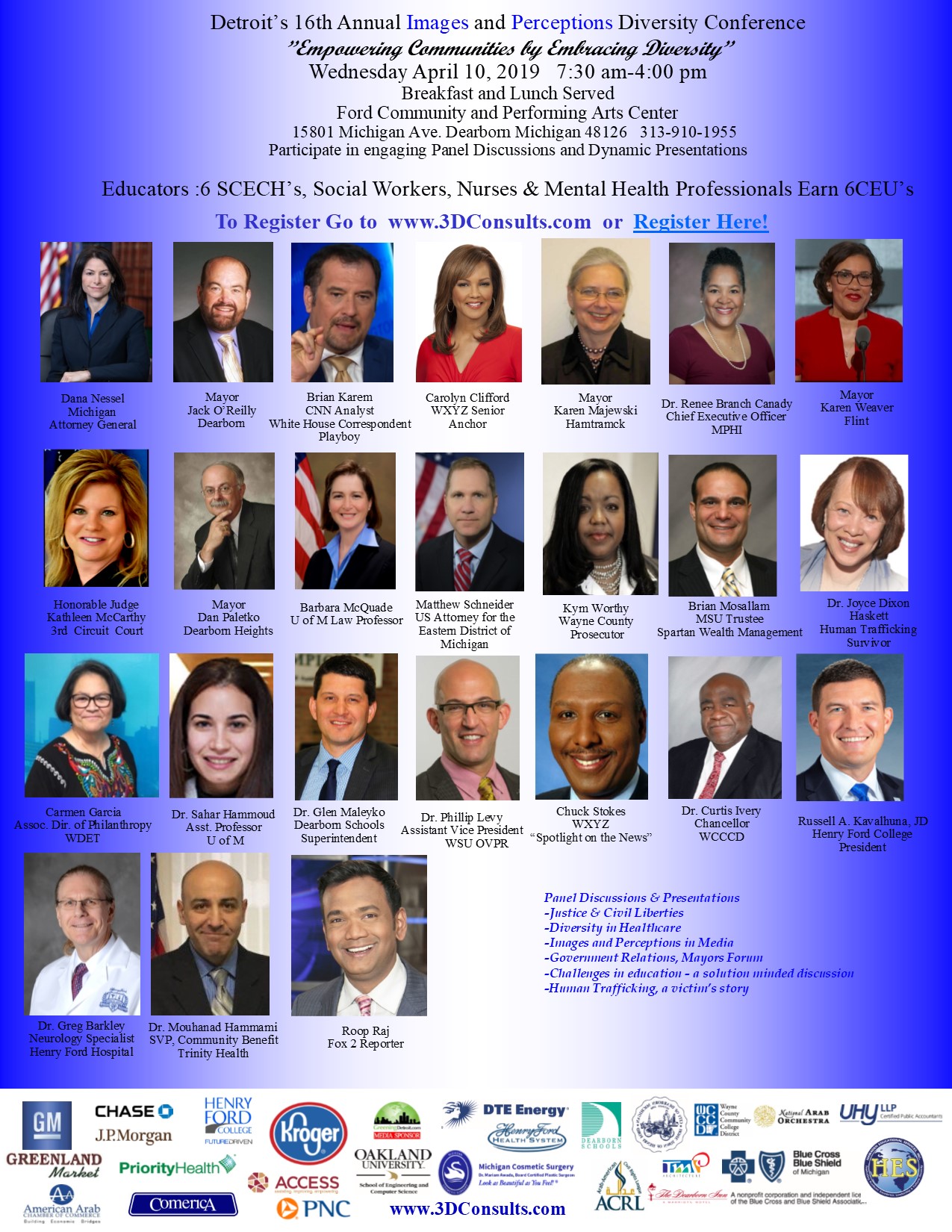 Thank you to our 2018, 15th Annual Images & Perceptions Diversity Conference Speakers