Siham Awada Jaafar
Siham Awada Jaafar, Founder: Images and Perceptions Diversity Conference
As President and CEO of 3D Consulting and Communications Siham Awada Jaafar specializes in corporate, educational, and government Diversity training. Siham has succeeded in bridging the gaps of cultural divide as they relate to business and community awareness models. Her passion for Public Relations and Diversity Training focused on producing positive change through networking between communities, diverse entities and government agencies has proven exceptionally effective in building bridges of communication across racial and ethnic divides.
3D Consulting and Communications is a company with a multi dimensional approach to Marketing, Media, Public Relations, Community Outreach, government affairs and Diversity Training.
She is the Founder and Producer of the nationally acclaimed "Images and Perceptions Diversity Conference" recognized by Corp Magazine for the "Excellence in Diversity Award". April 10, 2019 will mark the 16th year anniversary of the production of the Images and Perceptions Diversity Conference in Metro Detroit and its 6th year Anniversary   in Chicago Illinois  will take place in September of 2019.  
Siham is a certified mediator in conflict resolution and is currently the President of the Wayne Mediation Center. Her expertise in mediation and dispute resolution has resulted in a 98% success rate in reaching a signed agreement of the cases she has mediated.
Along with her extensive background in media relations, Siham currently hosts and produces the cable network show "Off the Cuff" and  "Community Connection with Siham Awada Jaafar" discussing pertinent issues currently affecting us locally, nationally as well as internationally. Her guests have recently included Barbara McQuade, Mark Schaeur, Lon Johnson, Martha Reeves, Debbie Dingell, Helen Thomas, Edward James Olmos, Kathy Najamy and other noted effective leaders, entertainers.
In addition, she was appointed by the Mayor of Dearborn Heights to the Dearborn Heights Planning Commission and is currently serving her term through 2018.
Siham has been instrumental in creating and producing several projects in the areas of community and public affairs, scholarship programs for diverse students customized diversity programs for schools, government and corporate entities–with a multi-cultural expertise. As a professional and community activist, Siham has developed a reputation for dedication and leadership.
She served as an advisory board member of the American Arab Anti-Discrimination Committee (Detroit region) from 2001-2013 and is a founding member of BRIDGES (Building Respect in Diverse Groups to Enhance Sensitivity). Within these roles she has managed some of the most pressing issues created in the wake of the 9-11 tragedy.
Siham was born and raised in Michigan and has called it home her entire life. She and her husband, Hassane, have two children, Gina and Alex and an amazing Grandson that makes their world complete!
Doris Hage
Doris Hage –As a Marketing and business professional, Doris is also a veteran Public Relations Professional. She began her career 14 years ago in the sales industry, maintained a reputation as a continual top performer and conducted training seminars across the country. As Director of Admissions for a proprietary trade school with the acclaimed Emmy Award winner, Mr. Mort Meisner and Mr. Jack Grushko, she galvanized over 15 agencies including non-profits to achieve monumental goals for the school and its clients.
Diversity is a passion for Ms. Hage. Her Hispanic heritage along with her Lebanese background afforded her a distinct love and appreciation for various cultures. Her grass roots upbringing in a blue collar neighborhood gave her the tools to accept, appreciate and embrace diversity. Diversity is something she passionately believes in and with the combination of her skills and experience; Ms. Hage is an asset to 3D and to the Images and Perceptions Diversity Conference.
Shelly Hurwitz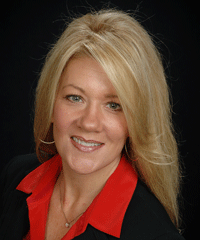 Shelly Hurwitz
Executive Program Director
Images and Perceptions Diversity Conference
Manager of Global Accounts for HelmsBriscoe, the global leaders for meetings procurement. Shelly's skills involve negotiating hotel contracts for meetings and events around the world matching all specifications for every unique and individual client with everything from location and lodging, to meeting space, budget and more. With a long-standing history of exceeding clients expectations, her clients have entrusted her for their site selection and negotiation skills since 2010.
Along with a team that has contracted more than 5.45 million room nights in 100 countries in 2015 alone, she puts her experience and purchasing power to work for any event world wide.   Shelly also sits on the Executive Committee for the Kidney Foundation and is the Executive Program Director for the Images and Perceptions Diversity Conference.
Donna Gannan Joseph
Donna Gannan Joseph
Program Director

Images and Perceptions Diversity Conference
JoAnn Fakhouri
JoAnn is an award winning film producer, as well as a director who has been working in the industry for over 20 years, from Casting Agent, Extras Coordinator and Production in Chicago. Working on Television shows such as; ER, The West Wing, Early Edition, and Judge Mathis. Feature Films such as Spiderman, Road to Perdition, What Women Want, Stranger Than Fiction, Shall We Dance and Proof, just to name a few. Working with Hollywoods A-lists such as Mel Gibson, Richard Gere, Gwenyth Paltow, Jeremy Piven, Anthony Hopkins and many more.
You can see her most recent work as Associate Producer on the feature film Dreams I Never Had featuring Malcom McDowell and Robin Givens.
Fakhouri also is a model/actress and has done runway, print, and television segments, appearing on WGN, FOX, ABC, and featured in newspapers and magazines such as; The Chicago Sun-times, The Reporter, The Edge, etc…
Fakhouri also started her own PR Consulting/production firm CapitalJ Productions as a publicist helping her clients appear on television, radio, magazines, as well as films and red carpets both locally and internationally.
As a commercial director and producer her client's commercials have been seen on networks such as; NBC and Fox. In addition her clients are featured in magazine ads such as Southwest Airlines, WebMD, internationally in Emirates Man.
Fakhouri has been helping with charities for years helping raise hundreds of thousands of dollars throughout the years. In addition she is a member of Compassion International which helps sponsor underprivileged children around the world.
Award recipient 2009 WOMAN of the YEAR by the Phoenician Club/Chicago Chapter.
Judged Miss Illinois USA pageants 2013 and 2014
Judged Miss Assyrian Pageant 2014
Judge Palestinian International Film Festival 2013, 2014 and 2015
Commencement Speaker for the graduate school of Broadcast Media, Chicago
Guest Speaker for graduate school of media Robert Morris University
Guest Speaker for the film/media school Chicago State University
Bonnie Jo Pettinga
is a passionate entrepreneur who has learned the meaning of true success at an early age. It was through being compassionate towards others no matter the color or race that she discovered the true meaning of happiness and success. Bonnie strived to help others see great things in them that they did not see in themselves.
Pettinga is a successful businesswoman who believed anything was possible. She remained optimistic and never gave up. She made it her mission to teach at risk high school students the importance of believing in themselves while following their dreams. Bonnie personally mentored and guided students to reach their fullest potential.
With much perseverance Pettinga taught students they were unique, special and worthy of success. She continued to instill a can-do attitude while mentoring and guiding them through the process of filling out college applications while playing the drum roll for that final moment of college acceptance.
Bonnie Pettinga was appointed by The Martin County Florida School Board to serve on curriculum committee for many years to engage with the community and school board to improve their Health Education curriculum programs while meeting the Florida Statutes Legal Guide Lines.
Pettinga has many years of experience in failed and successful businesses throughout her business career as a self employed Entrepreneur and successful Fundraiser. Bonnie's greatest attributes to being successful is measuring success and self worth through giving rather than what she is worth in dollars.