17th Annual Images and Perceptions Diversity Conference
Wednesday  October 14, 2020
7:30 am – 4:00 pm
Ford Community and Performing Arts Center
15801 Michigan Ave.
Dearborn, Mi 48126
"Empowering Communities by Embracing Diversity"
Engaging the African, Arab, Latino, Asian, Jewish American, LGBTQ and Disabilities Community
6  CEU's Offered to Educators, Nurses, Social Workers, Counselors, Psychologists etc.
 MCOLES Registered
$130 Individual Registration   Group Rates:   $100 Group of 5 or more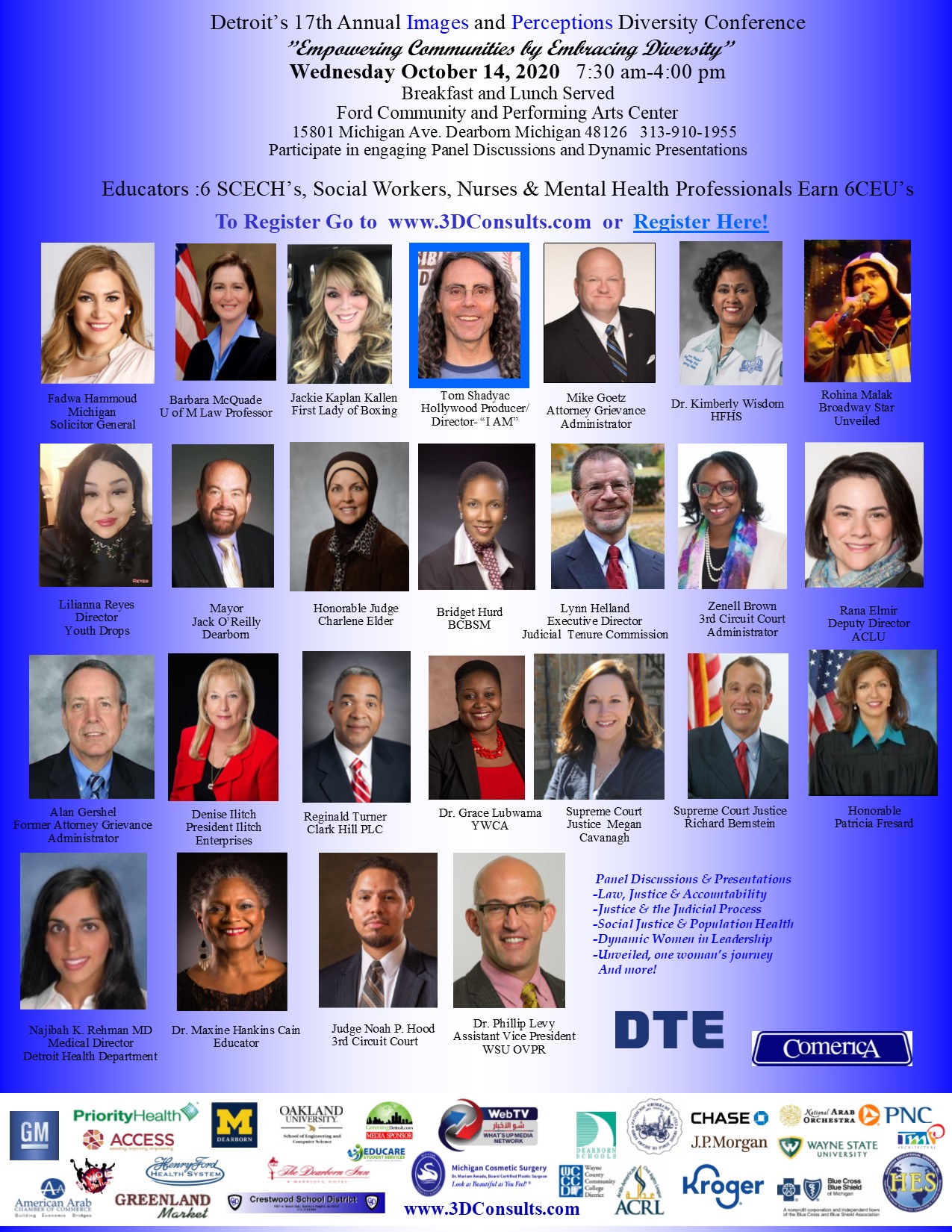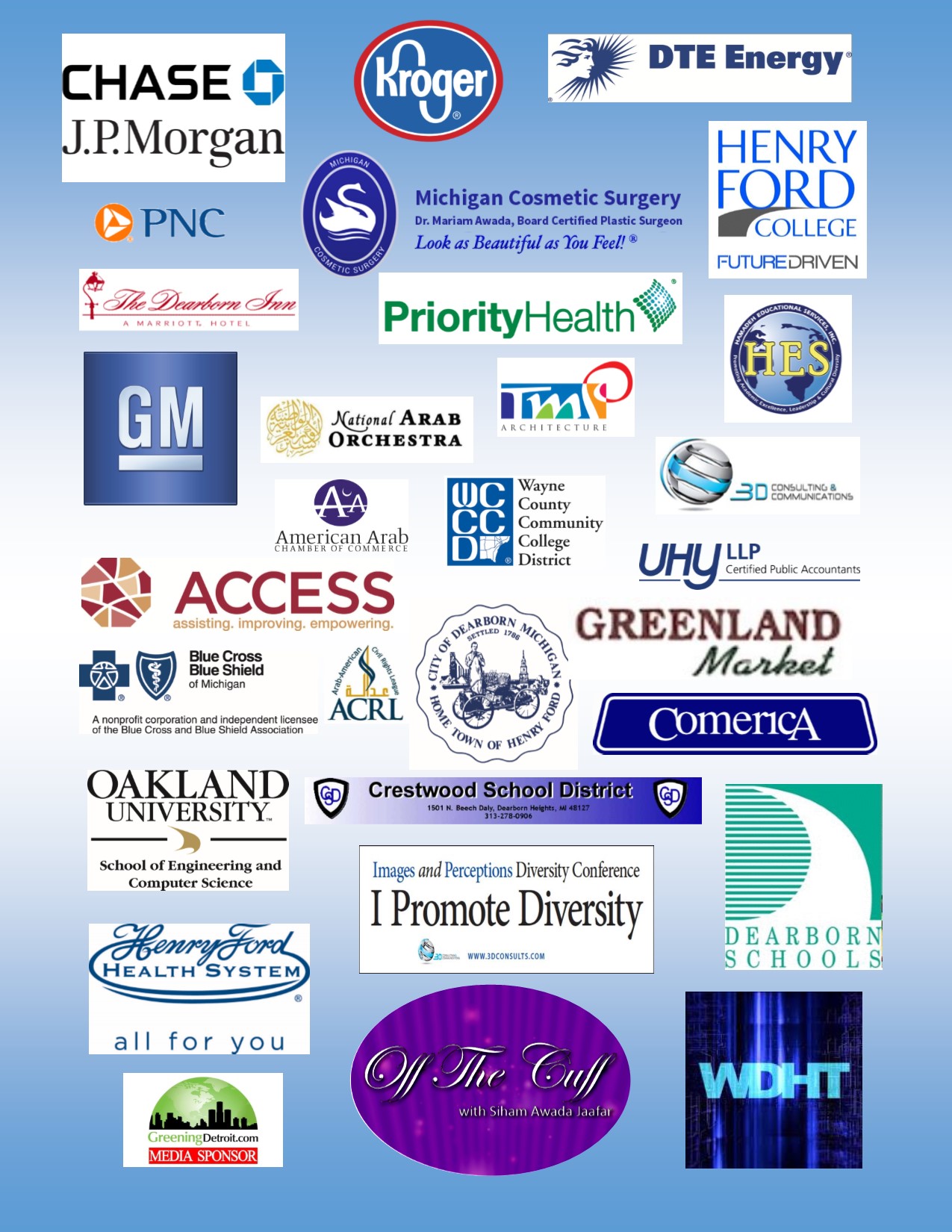 In Partnership with The Positive Zone Foundation and the City of Dearborn!
6 Continuing Education for Educators from WSU and 6 Credits offered by CEUnits.com to Nurses, Social
Workers, Professionals, Counselors, Clinical Psychologists, Therapists,
Email:
  313-910-1955
REGISTER HERE FOR IMAGES AND PERCEPTIONS DIVERSITY CONFERENCE
Standard Registration: $130, Group of 5 or more: $105, Student: $50
Registration includes breakfast, lunch, workshop materials and certificate of completion
ASK ABOUT OUR ORGANIZATIONAL GROUP RATES
Images and Perceptions 
Diversity Conference
Empowering Communities by Embracing  Diversity
Detroit~Wednesday October 14, 2020  |   Chicago ~September ,  2020
This year's 17th Annual signature conference is in collaboration with the City of Dearborn and The Positive Zone, an organization dedicated  to creating unity within community and promoting cultural awareness across all boundaries.
  It is with great pleasure that we extend a special invitation to you to participate as a sponsor.
                     Call Us for Additional Information 313-910-1955 or email us at Imagesandperceptions@3DConsults.com